Impactful Changeable Copy Menu Board Brands Coffee Area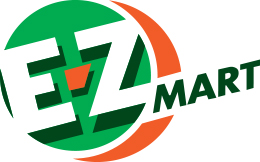 The Client
E-Z Mart Stores opened its first store in Arkansas in 1970, and is now a leading, privately-owned convenience store chain in the U.S. with 300 stores throughout Arkansas, Louisiana, Oklahoma and Texas.
The Challenge
E-Z Mart wanted a menu board to brand the coffee area for its premium coffee brand Fa Ellen, and to create a destination for E-Z Mart's coffee customers. They also wanted a changeable copy solution that would not only communicate coffee and cappuccino pricing, but also enable employees to easily change the pricing in stores.
The Solution
GSP created a custom Fa Ellen menu board that could be hung from the ceiling or mounted on the wall. GSP's design team utilized the brand and logo components and incorporated custom colored spring roll numbers for quick in-store price changes. Employees can now easily update pricing by spinning the changeable copy channels on front of the menu board. The Fa Ellen menu boards are impactful, match the in-store decor, and create a coffee destination.