Captivating Food Photos Modernize Menu

CEFCO, a c-store chain of over 200 stores in seven southern states, was seeking to modernize its image via professionally-styled and shot food photography. They engaged GSP to photograph their entire food line for use in a variety of in-store and marketing applications.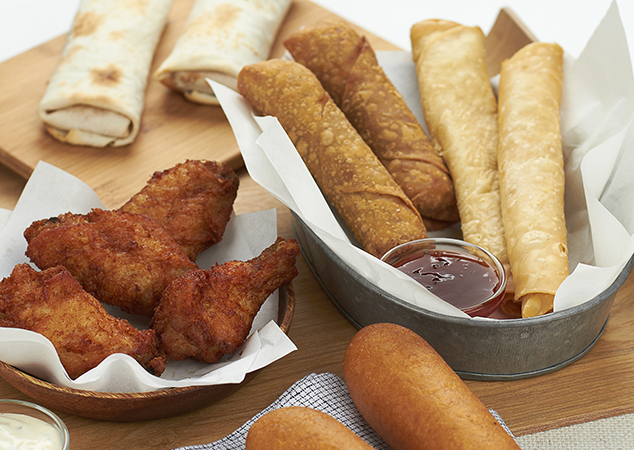 Knowing CEFCO wanted to make the most of their budget, GSP's team provided as many different variations of the shots as possible. We spent four days shooting the product on a white background, with light propping, and as full meals. By adding seasonal imagery, such as pumpkin spice coffee, holiday ornaments, and CEFCO's new fountain cup design – we were able to diversify and enhance their photography.
Modern Menu Offerings
Professionally styled images successfully captured the entire variety of CEFCO's menu offerings, creating a more modernized quick service restaurant (QSR) look.
Instant Approvals
Real-time approvals provided peace of mind to category managers who were instantly able to ensure all food was being portrayed accurately on set.
Reduced Prep Time
GSP's detailed, pre-shoot prep minimized costs and maximized shoot time resulting in more than 100 photos for menu boards, POP – even GIFs for social media.