Automated Sales Planners Cut 3 Days of Manual Work Every Month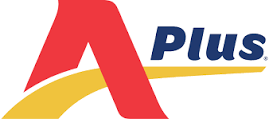 APlus convenience stores were printing 75+ page placement guides when sending monthly POP kits to each store. It was a manual process that took about 55 hours to complete each month. On top of that, the stores were throwing away a large part of the guide because it didn't apply to them.
We automated the creation of store-specific merchandising planners with AccuStore®. APlus now can upload their marketing content and their store-specific planners are automatically generated for each store.
Stores Now Receive 100% Accurate Guides for Each Specific Store

Store-specific, visual placement guides were automatically created by AccuStore for each store. APlus employees now receive exactly the right signs for exactly the right location in exactly the right store.
50% Time Savings!
APlus was able to cut the time to render orders, double check and publish the automated sales planners. Plus, now they're store-specific!