Store-Specific Fulfillment Creates Accurate Marketing Kits and Reduces Costs by Over 30%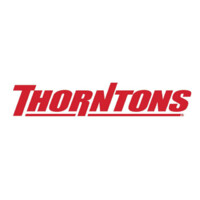 Based in Louisville, Kentucky, Thorntons currently operates over 190 stores that provide fresh foods, high quality beverages and fuel in six states: Florida, Illinois, Indiana, Kentucky, Ohio and Tennessee.
Thorntons POP provider didn't have the technology required to customize the retailer's POP kits to fulfill each store's needs. The store's POP kits often included the wrong size or type of signs forcing store associates to request expensive second shipments to correct errors.
Thorntons wanted to eliminate and prevent this print and financial waste as well as simplify execution for its store managers by ensuring they received accurate materials within their kits. The retailer was also looking for a fast and efficient way to update their store profiles without creating additional work for employees.
GSP now manages the POP program for Thorntons and uses AccuStore, GSP's proprietary store intelligence SaaS solution and POP Management technology. The retailer's POP kits are now 100% store specific.
GSP conducted onsite surveys at all Thorntons sites and collected the required sign, architectural and fixture data to tailor programs to each store's needs. AccuStore's Store-Specific Fulfillment technology enabled Thorntons marketing team to generate store-specific POP by marrying category managers' promotional requirements with each individual store.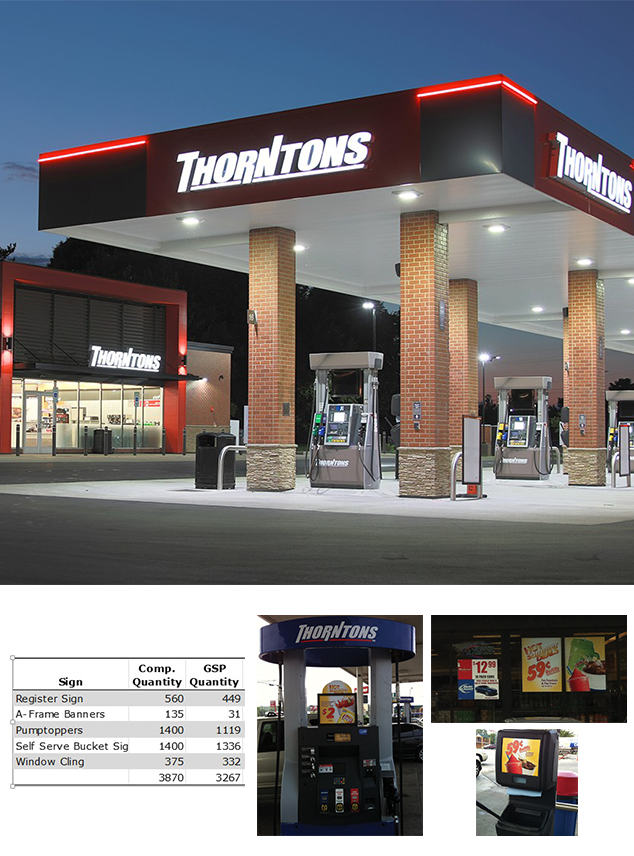 By integrating GSP's technology, Thorntons experienced a 33% reduction in POP spending. Stores are no longer receiving excess POP materials and kits match the architectural and merchandise needs of each site.
"I couldn't have asked for anything more out of GSP's Visual Merchandising team … We enjoyed and appreciated the GSP team at the GM Conference this year and want to use them again. Their team was wonderful to work with and went over and beyond what they were asked to do." 
—Debbie Alley, eLearning Designer, Pilot Flying J