TXB NTI STORE - CHAIN OF THE YEAR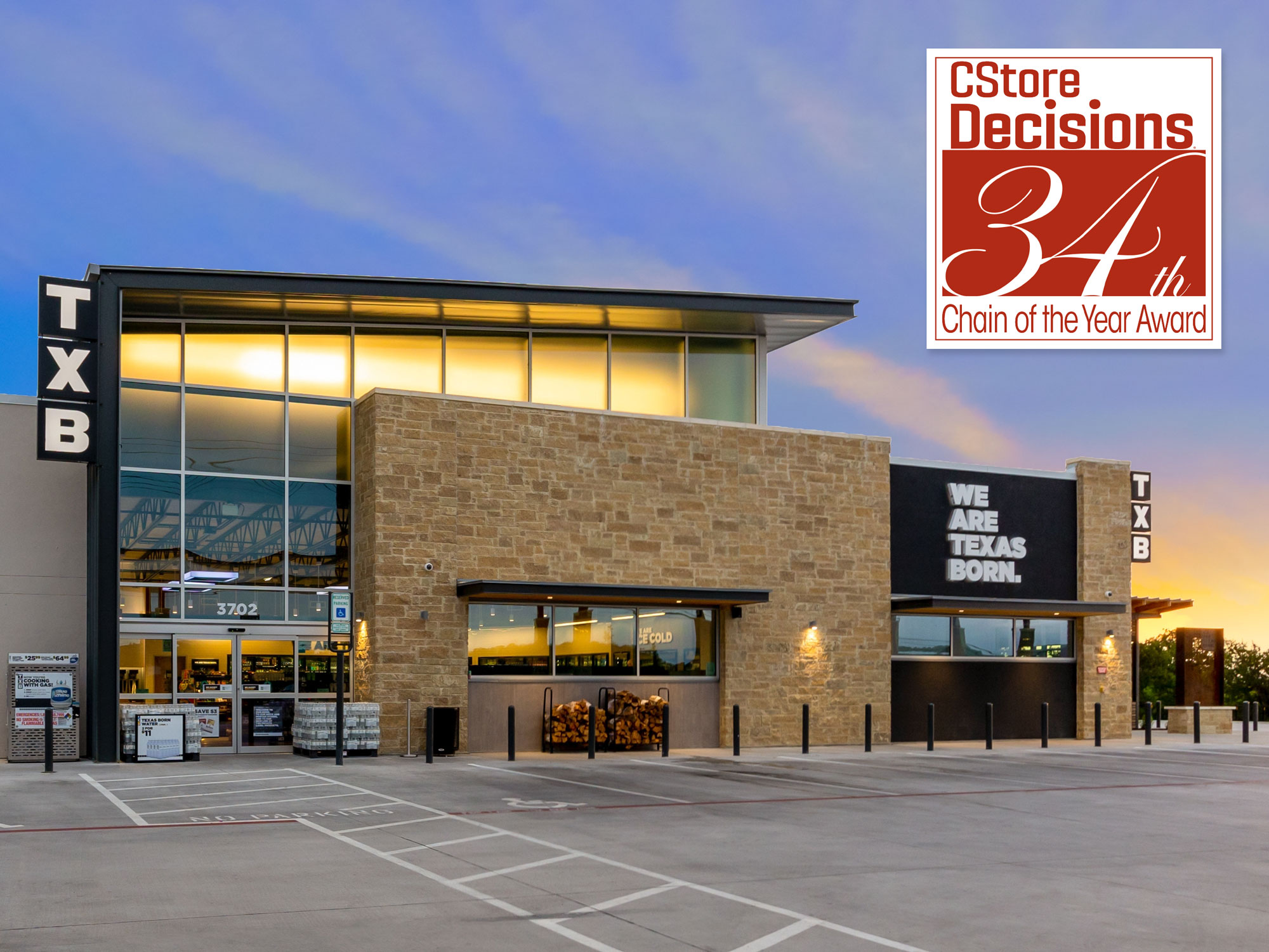 The industry trade magazine "CStore Decisions" named TXB the "Convenience Store Chain of the Year" for 2023. The GSP team of retail design veterans are proud to have partnered in TXB's brand evolution by developing the company's state-of-the-art retail environment. This design system is being rolled out through the growing chain of nearly 50 units, including NTIs and legacy stores, located predominantly in Texas. The new design reflects TXB's approach to menu-forward convenience and brand integrity, along with the social and culinary values of an establishment headquartered near Austin. TXB stands for Texas Born.  Congratulations TXB. We're proud to be your partner.
The store opened March 29, 2023, almost one year after groundbreaking. TXB stores are known for friendly and helpful store associates, and exciting fresh-made entrees, such as quesadillas and barbecue brisket. TXB takes pride in the communities served by each store, with outreach and activities that give back. Plus, TXB has committed to sustainable efforts in water, energy, and soil conservation.