How The AccuStore Store Portal Improved Inventory Management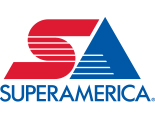 SuperAmerica was looking for a centralized platform for store management to replenish POP and also order merchandising and other store supplies from multiple 3rd party vendors. The merchandising items were being supplied and shipped from the various vendor warehouse locations. They were looking for one inventory management platform for store personnel to order any needed replacement signs or parts, including these various 3rd party warehouse items.
GSP provided their proprietary store intelligence software, AccuStore, as solution for SuperAmerica's centralized inventory management platform. AccuStore's Store Portal now allows our customers to add their own inventory items, create 3rd party vendors and associate those items to the appropriate supplier. This new feature allows the application to understand how to process order requests based on the mixture of potential suppliers and notifies each vendor via email to fulfill specific orders.