Appealing Menu Boards Drive Food Sales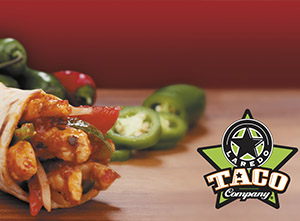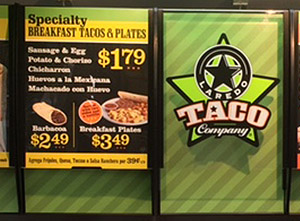 The Client
Stripes LLC, the retail arm of Susser Holdings Corporation, directly operates over 700 retail convenience stores in Texas, Oklahoma and New Mexico and over 400 Laredo Taco Company and Country Cookin' restaurants. The Company operates under the Stripes® banner.
The Challenge
The menu boards that Stripes had were one size and one piece. The current boards were too small in the biggest stores and too big for their smaller stores. In addition, the entire board had to be changed each time there was a price or menu item change.
The Solution
GSP designed a custom menu system for Stripes. The menu boards created consistency across all stores and simplified in-store execution. The menu boards, once installed, are easily changed by store level employees. Price and menu changes can be updated as frequently as the marketing campaign calls for. Layered panels add dimension and give the art design more freedom and more area to create an appealing menu.