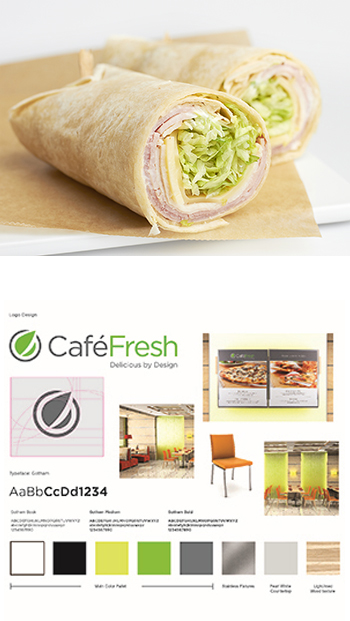 GSP has the right ingredients to bring your foodservice vision to life… from concept to store-level execution. We have the marketing know-how to upscale the look of your foodservice offerings. Menu board and graphic design, food photography, printing and branding—GSP has all the right tools to help you create and execute an inviting consumer in-store experience.
Design
Our graphic and industrial design teams deliver original merchandising solutions, product campaigns and category re-imaging projects. We know how to leverage your store-specific variations so that the designs can work for any size store location. Our design team includes award-winning industrial designers and experts in foodservice graphic design and private labeling. To view our portfolio click here.
Brand
We develop brands that communicate your marketing objectives with a creative process that includes strategy, content and design. We create brand identity through a combination of graphic and industrial design—anything from logo development, marketing your menu, to a complete food service environment. We design with your brand in mind—not just one sign, not just one category, but for the total in-store experience.
Photography
Food photography is truly an art. We like to think of it as a continuation of your brand. Our team of in-house photographers, stylists and art directors work together to produce beautiful, consistent images focusing on the creation of your photographic style. GSP food photography is delicious by design. To view our photography portfolio click here.