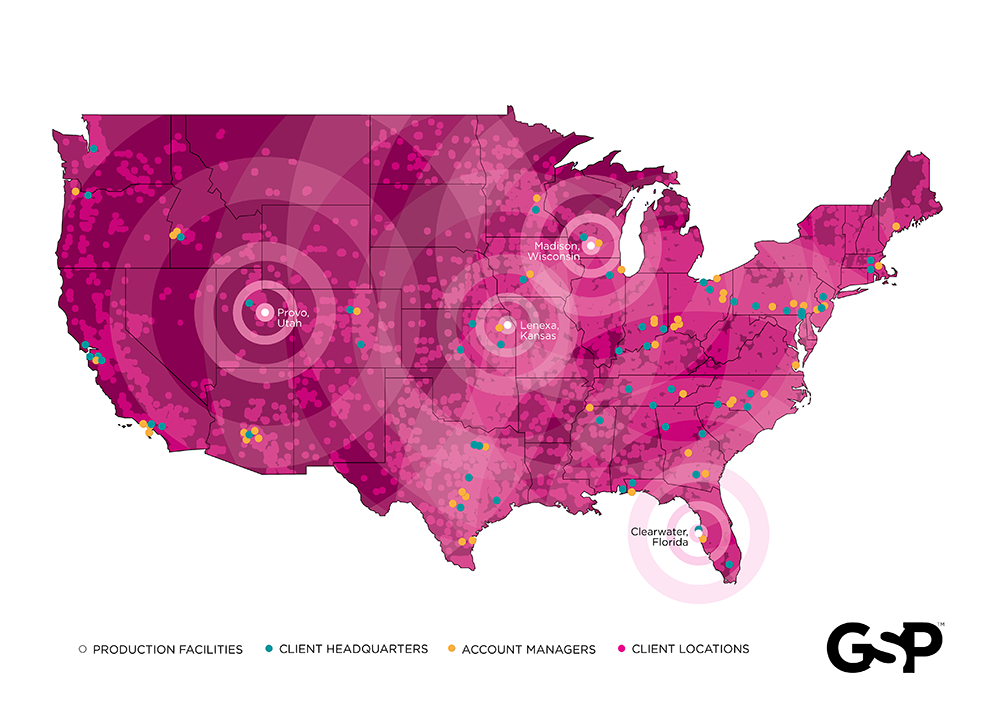 Account management is central to GSP's services and sets us above other POP providers. Over 90% of our customers benefit from dedicated account managers serving as extensions of their teams at or near their offices. In fact, our entire organization is distributed based on our customers' locations – not ours. To ensure success, we have built the necessary automation technology and organizational infrastructure to empower on-site staff, all at no additional cost.
Increased Productivity at No Additional Cost
GSP handles the administrative tasks of your go-to-market plan at no additional cost allowing your marketing team to focus on brand, traffic and growth-driving activations.
Reduce your total execution time by up to 13 days
Increase your ad team's productivity by 400%
GSP Account Management Benefits
100% Dedicated to Your Team
Work inside or very close to your business units
Coordinate with multiple teams including category managers on promotional details, design and physical store impact
Develop a protocol for monitoring satisfaction
Manage Requests and Reporting
Manage site profiles
Review store requests for database issues
Mange third-party vendor requirements
Provide reporting on spend, inventory and accuracy
Quality Assurance
Visit stores to evaluate execution and review quality of kits
Travel to GSP plants to conduct quality checks during production
Provide POP innovations
Leverage AccuStore Technology
No spreadsheets
No manually created distributions
Single platform for digital asset management, store support and ordering tracking