AccuStore Automates Support for Franchise Networks
Franchise owner operators to benefit from AccuStore portal

Clearwater, Fla., July 12, 2023 – GSP announced today that they have expanded their AccuStore portal to provide a single platform through which franchisees can access marketing collateral that is provided at no charge as well as additional collateral that franchisees can purchase with a credit card. The platform will improve the franchisees' experiences by providing a point to access marketing collateral needed to drive sales and support their brands.
Franchise holders will be able to use AccuStore to order collateral directly from a warehouse shelf or printed on demand.
"We want to make it easier for major national brands to support their operators," said Dave Johnson, Chief Customer Officer at GSP. "By making it easy for brands to provide effective in-store collateral to their franchisees, our AccuStore platform is strengthening these brands and driving in-store sales."
According to the US Census Bureau, there are more than 750,000 franchise businesses in the US, including convenience stores in the United States, and nearly 3,000 franchise brands.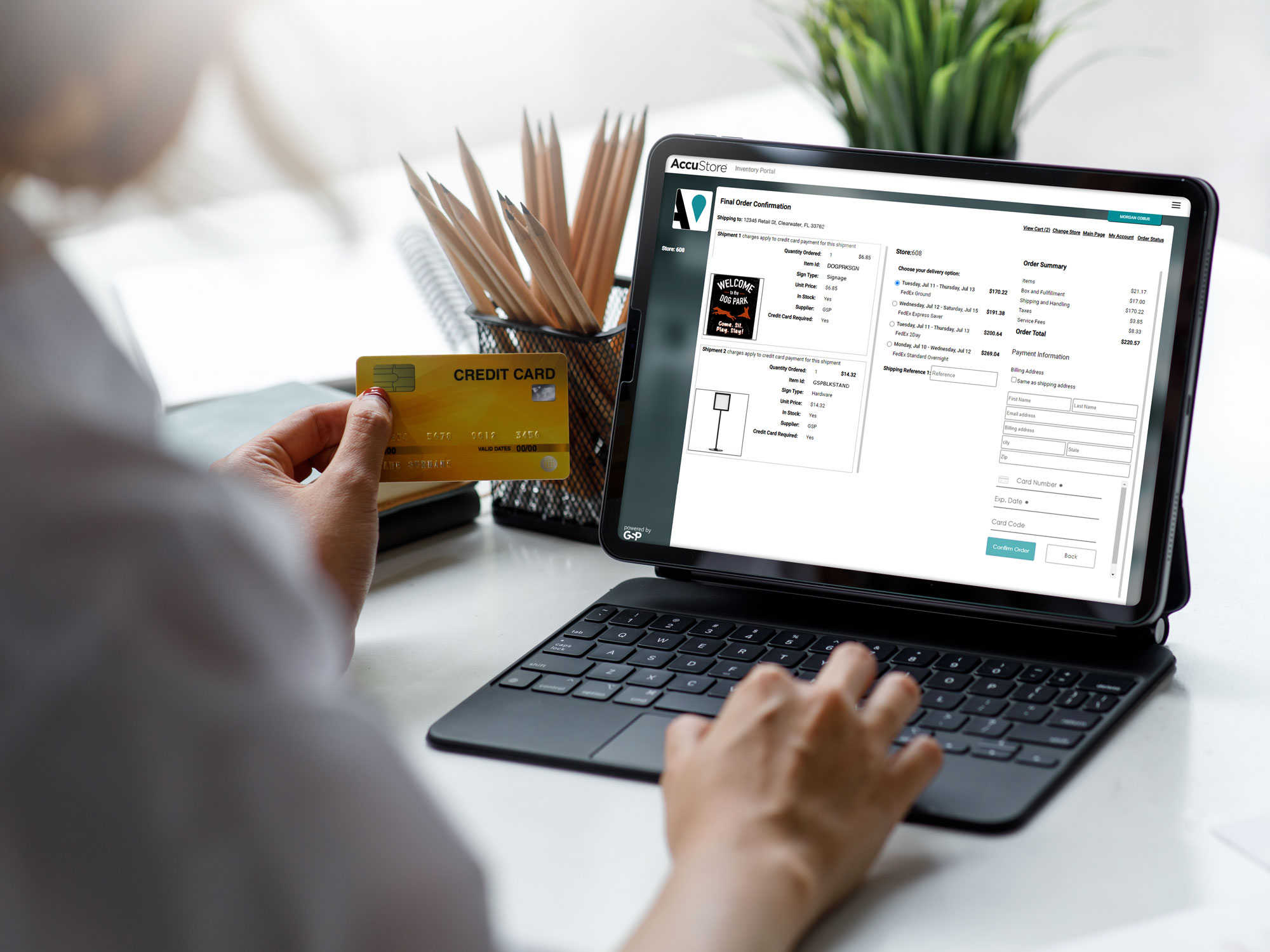 About GSP
GSP provides industry leading retail solutions that drive traffic, reduce costs, and enhance customer experience. GSP delivers 100% store-specific in-store marketing programs to more than 70,000 retail locations from its four G7 print and fulfillment facilities throughout the U.S. GSP also offers turnkey design, manufacturing and installation for full-scale store remodels and décor refreshes. GSP's award-winning design team supports retail environments, visual merchandising, photography, and graphics. Additionally, GSP's AccuStore® store intelligence technology maintains a single source of accurate site data to help retailers target their growth initiatives to the specific needs of each store. Founded in 1978, GSP's companies include Great Big Pictures and Custom Color, which supply graphics, visual merchandising, and retail execution to leading consumer and retail brands throughout the United States. For more information, visit gspretail.com.
About AccuStore
AccuStore is the result of more than 40 years of helping retailers gain store-level intelligence to enhance operations, marketing, facilities, management, loss prevention and human resources. Its enhanced store profiling technology makes it easy for consumer-facing businesses to access real-time information about every site. AccuStore customizes a database of site-level details and stores it security on a cloud-based platform with a web interface and mobile 24/7 access. The mobile app enables managers to turn their strategic plans into store level results on the go. A GSP company, AccuStore is based in Clearwater, Fla.  For more information, visit accustore.com.
Email: marketing@gspretail.com
This article was originally published on accustore.com.