GSP Selected by Dash In for Retail Marketing Services
C-Store Chain to Use AccuStore for POP Deployment
Clearwater, Fla., Aug. 8, 2023 – GSP announces they have been selected by The Wills Group's Dash In stores for retail marketing services at their chain of 55 units. The program for Dash In uses GSP's AccuStore®, the retail marketing platform that also plays a key role in sustainable marketing programs by delivering only what is needed to reduce waste. GSP delivers POP in store-specific shipments with marketing guides tailored to the needs of each store.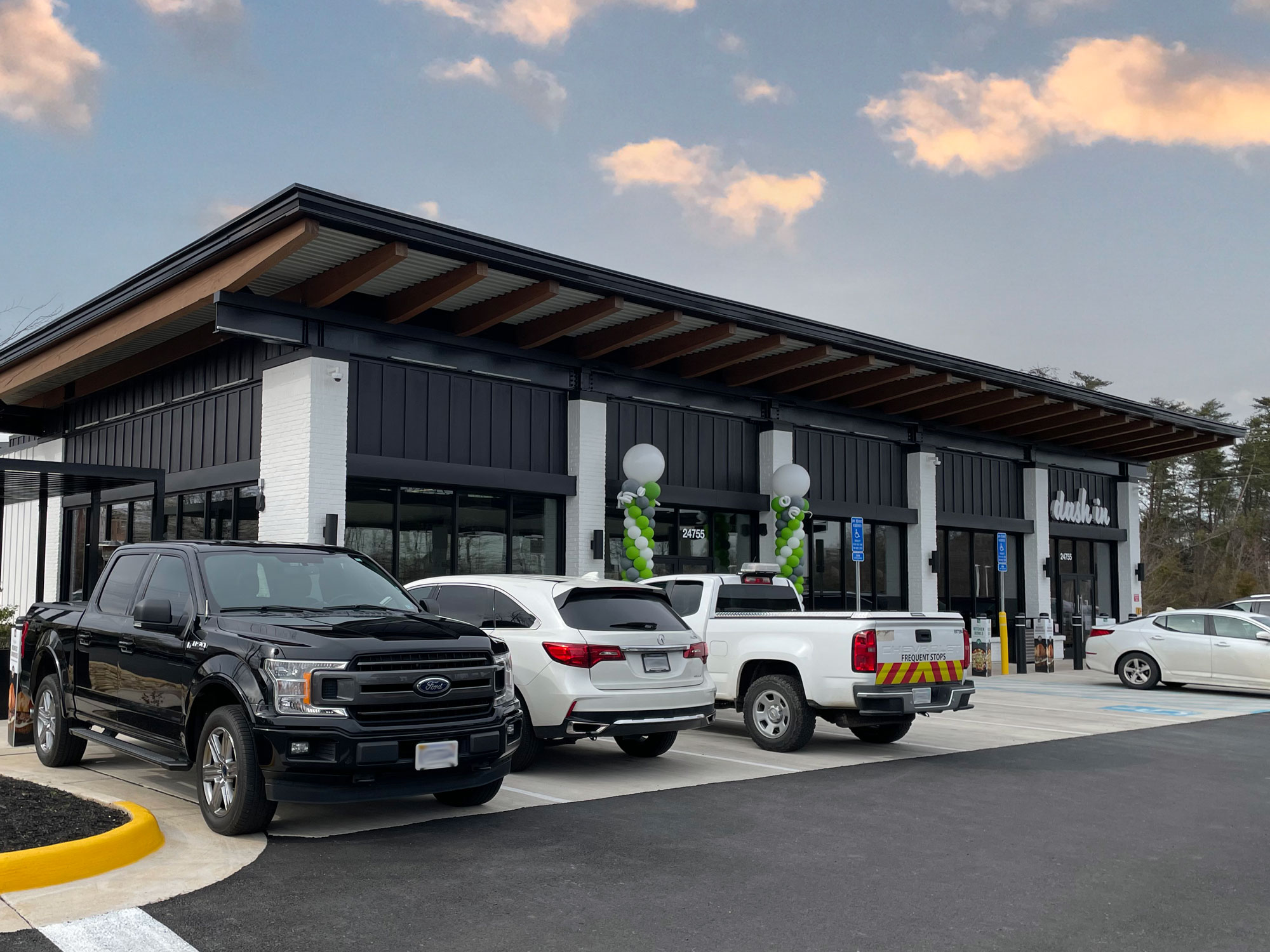 Dash In has been recently lauded for their new to industry (NTI) location in Chantilly, VA, their "third-generation" convenience store concept. Having opened in March, 2023, the NTI gets very high marks for its food offerings.
"Dash In has reset standards on what customers should expect in their stores, especially on the East Coast," said Dave Johnson, Chief Customer Officer at GSP. "We've built a very forward-thinking sign program that will drive value for Dash In and delight their shoppers."
"The plan forward for Dash In stores requires prescience from our corporate partners, said Gaurang "G-man" Maniar, Executive Director of Marketing at Dash In. "GSP provides the innovation needed to deliver our company goals."  

About GSP
GSP provides industry leading retail solutions that drive traffic, reduce costs, and enhance customer experience. GSP delivers 100% store-specific in-store marketing programs to more than 70,000 retail locations from its four G7 print and fulfillment facilities throughout the U.S. GSP also offers turnkey design, manufacturing and installation for full-scale store remodels and décor refreshes. GSP's award-winning design team supports retail environments, visual merchandising, photography, and graphics. Additionally, GSP's AccuStore® store intelligence technology maintains a single source of accurate site data to help retailers target their growth initiatives to the specific needs of each store. Founded in 1978, GSP's companies include Great Big Pictures and Custom Color, which supply graphics, visual merchandising, and retail execution to leading consumer and retail brands throughout the United States. For more information, visit gspretail.com.
About AccuStore
AccuStore is the result of more than 40 years of helping retailers gain store-level intelligence to enhance operations, marketing, facilities, management, loss prevention and human resources. Its enhanced store profiling technology makes it easy for consumer-facing businesses to access real-time information about every site. AccuStore customizes a database of site-level details and stores it security on a cloud-based platform with a web interface and mobile 24/7 access. The mobile app enables managers to turn their strategic plans into store level results on the go. A GSP company, AccuStore is based in Clearwater, Fla.  For more information, visit accustore.com.
About Dash In
Dash In, a Wills Group company, was born out of a desire to fuel the journeys of our neighbors through good food, warm smiles and giving back to our local communities. At Dash In, we're on a mission to transform everyday errands to be more delicious, more delightful, and more rewarding. Serving customers at more than 55 locations throughout Maryland, Virginia, and Delaware, Dash In is a growing chain passionate about quality, innovation, cleanliness and our communities.
About The Wills Group, Inc.
Headquartered in La Plata, Maryland, the Wills Group is Great Place to Work Certified™ and has nearly 300 retail locations across the Mid-Atlantic region, including Dash In, Splash In ECO Car Wash, and SMO Motor Fuels. A family-owned company since 1926 with expertise in convenience retailing, fuels marketing, and commercial real estate, the Wills Group prides itself on keeping customers', employees' and communities' Lives in Motion. For more information about the Wills Group, visit willsgroup.com.
Email: marketing@gspretail.com