GSP Acquires Digital Press, Rotary Cutter
HP Indigo & Insignia 7 cutter drive value for customers at lower costs
Clearwater, Fla., Aug. 14, 2023 – GSP announced today the company has acquired a Hewlett-Packard Indigo digital press and Insignia 7 rotary die cutter from Rollem. This digital offset platform, combined with a rotary cutter, presents GSP clients the opportunity for faster production of midsize to small graphics press runs, compared to the company's array of large format presses. The new equipment is located at the GSP printing and fulfillment center in Lenexa, Kansas.
The combination of digital press and rotary cutter drives value for GSP customers with more efficient store specific fulfillment programs. The Indigo printer operates more efficiently and the output goes directly to the Insignia rotary die cutter for finishing, without intervention from workers.
"Integrating these machines provides a whole new range of production services for our POP and retail marketing customers," said Matt Keith, executive vice president at GSP. "We'll be able to provide shelf strips, wobblers and danglers at a lower cost than previously, without a reduction in quality, and with faster turnaround."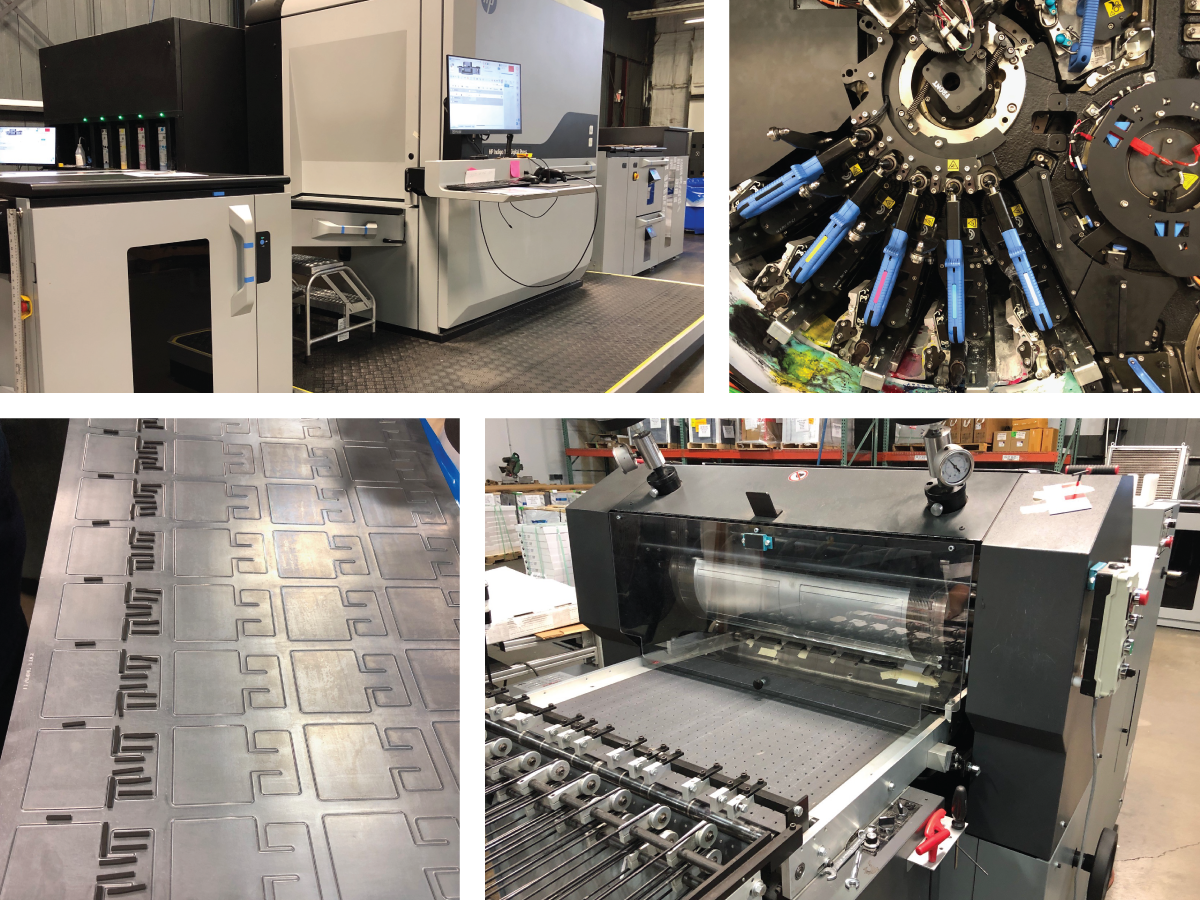 About GSP
GSP provides industry leading retail solutions that drive traffic, reduce costs, and enhance customer experience. GSP delivers 100% store-specific in-store marketing programs to more than 70,000 retail locations from its four G7 print and fulfillment facilities throughout the U.S. GSP also offers turnkey design, manufacturing and installation for full-scale store remodels and décor refreshes. GSP's award-winning design team supports retail environments, visual merchandising, photography, and graphics. Additionally, GSP's AccuStore® store intelligence technology maintains a single source of accurate site data to help retailers target their growth initiatives to the specific needs of each store. Founded in 1978, GSP's companies include Great Big Pictures and Custom Color, which supply graphics, visual merchandising, and retail execution to leading consumer and retail brands throughout the United States. For more information, visit gspretail.com.
Email: marketing@gspretail.com