Pilot Flying J Increases Mobile App Use By 1K%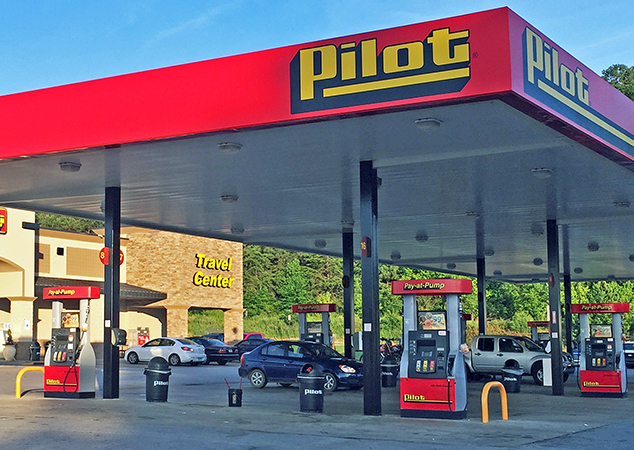 The Challenge
Pilot Flying J—the largest operator of travel centers in North America—needed a strategic standee or kiosk to promote the c-store's newly updated
myPilot app
and free beverage campaign, as well as help the company reach its app goals for the month.
The Solution
Together with Pilot's Creative team, GSP created a fun, multidimensional iPhone-shaped standee. The standee included clear messaging on how to download the loyalty app along with visuals promoting the free beverage of the day. Additionally, an easy-to-open display window made it simple for store associates to update the free beverage offering.
The Results
Increased App Use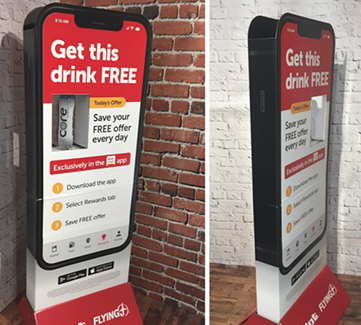 Overall, app downloads and offer usage increased significantly. Based upon the previous year, "offers saved" were up by 1K%, "offers used" grew by 525% and first-time app users increased by 225%.
Executed Easily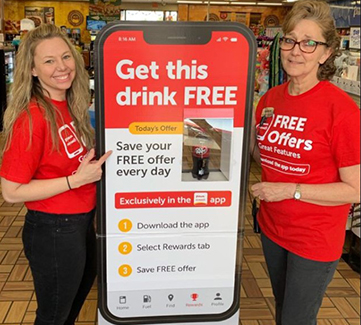 "This standee was easy to execute for operations … Store operations commented on how great it was," said Shannon Stone, Sr. Manager, Creative and Promotional Services, Pilot Flying J
Met Goals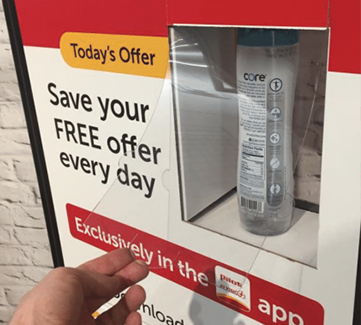 "This display provided daily visibility of our free offers to our guests which played a strategic role in us reaching our app goals for [the month]." Pilot was so pleased with the results of the standee - they plan to create another in the future.
"Thank you for your partnership in bringing our vision to life. It was very successful, and we look forward to round two later this year."
- Shannon Stone, Sr. Manager, Creative and Promotional Services, Pilot Flying J