GSP's ACCUSTORE PROMOTES AUTUMN WELCH, JAMIE BANKS
Welch moves to VP of Product role, Banks moves to Business Development post


Clearwater, Fla., Jun. 6, 2023 – AccuStore, a GSP company, announces that Autumn Welch has been promoted to Vice President of Product and Jamie Banks has been promoted to Director of Business Development.
Autumn Welch started her career in project management at Great Big Pictures before it became a GSP company. After seven years, she advanced to the Director of Project Management post. She then parlayed her experience into product development at GSP, first as product owner, then as a product manager supporting GSP's growing AccuStore user base. Autumn has overseen the design and development of the AccuStore platform as its user base has grown to include leading Wireless, Specialty, Grocer and Big Box retailers.
Jamie Banks brings her extensive experience in retail marketing and retail operations to the AccuStore user community. For more than 13 years, she worked at Perry Ellis International, eventually rising to the role of Senior Management of Shops & Retail Development. Her previous role at GSP was as the AccuStore Marketing Manager. She has also held retail marketing positions at Crossmark and Trulieve.
"Autumn and Jamie are true experts in store profiling and store-level execution and have built strong partnerships throughout our retail customer base," said Geoff Neuhoff, CEO. "Their leadership and robust understanding of retail operations will ensure that AccuStore continues to streamline store-level execution for our retail partners."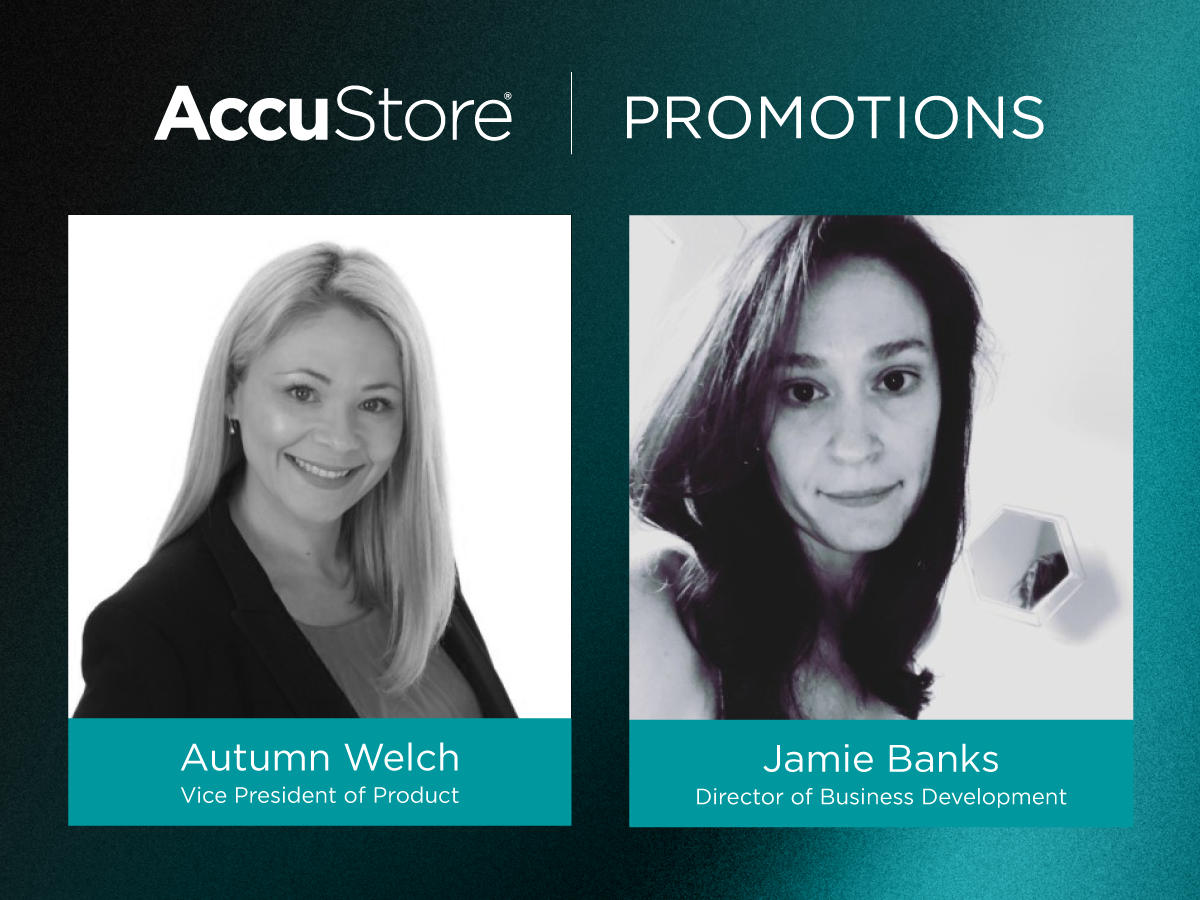 About GSP
GSP provides industry leading retail solutions that drive traffic, reduce costs, and enhance customer experience. GSP delivers 100% store-specific in-store marketing programs to more than 70,000 retail locations from its four G7 print and fulfillment facilities throughout the U.S. GSP also offers turnkey design, manufacturing and installation for full-scale store remodels and décor refreshes. GSP's award-winning design team supports retail environments, visual merchandising, photography, and graphics. Additionally, GSP's AccuStore® store intelligence technology maintains a single source of accurate site data to help retailers target their growth initiatives to the specific needs of each store. Founded in 1978, GSP's companies include Great Big Pictures and Custom Color, which supply graphics, visual merchandising, and retail execution to leading consumer and retail brands throughout the United States. For more information, visit gspretail.com.
About AccuStore
AccuStore is the result of more than 40 years of helping retailers gain store-level intelligence to enhance operations, marketing, facilities, management, loss prevention and human resources. Its enhanced store profiling technology makes it easy for consumer-facing businesses to access real-time information about every site. AccuStore customizes a database of site-level details and stores it security on a cloud-based platform with a web interface and mobile 24/7 access. The mobile app enables managers to turn their strategic plans into store level results on the go. A GSP company, AccuStore is based in Clearwater, Fla.  For more information, visit accustore.com.
Email: marketing@gspretail.com
This article was originally published on accustore.com.