GSP HIRES SIDDIQUI FOR KEY SOFTWARE ENGINEERING MANAGEMENT ROLE
Experienced engineering manager & enterprise solutions architect


Clearwater, Fla., May 18, 2023 – GSP has appointed Muhammad Siddiqui to the position of Manager of Software Engineering of AccuStore. He has a strategic background in system analytics, enterprise architecture, system integration, and system transformation. Siddiqui will also deploy his experience in full stack development and Microsoft Azure at the tech-pioneering retail marketing company. He will lead the AccuStore team of software developers based in Clearwater.
AccuStore provides a cloud-based repository for retailer-defined attributes that are critical to implementing store-level growth strategies. The retail intelligence platform provides key insights that power the in-store and digital execution of marketing campaigns, new product rollouts and store remodels or refreshes.
"Retail marketing is a continuously developing field that has ingrained information technology to improve accuracy, range and breadth of reaching shoppers," said Craig Hoss, Chief Technology Officer at GSP. "Muhammad will play a critical role in helping us take AccuStore and our leading-edge applications, to the next level to better serve GSP's clients. We have an exciting product future planned for our clients, and Muhammad will help drive that endeavor."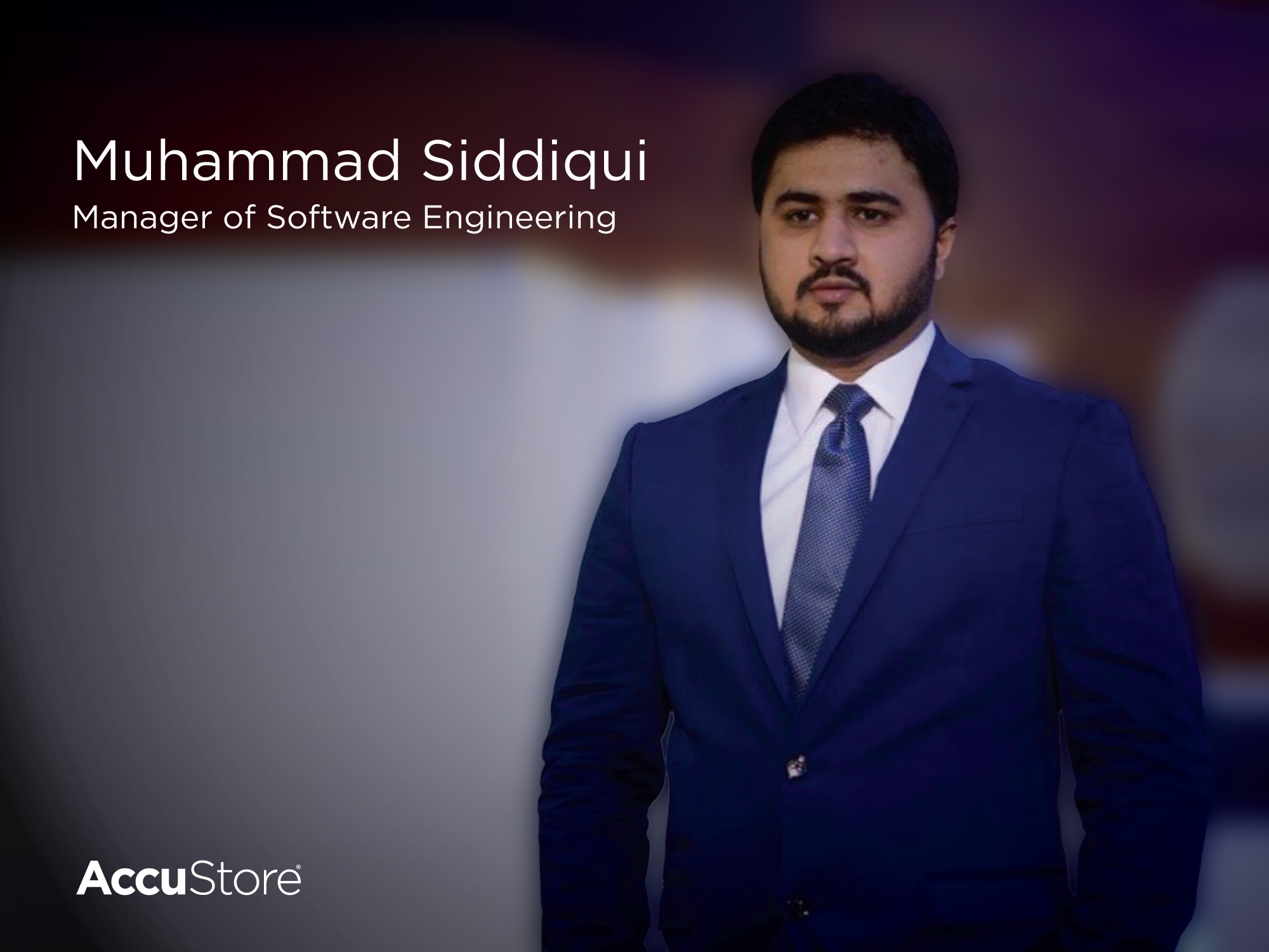 About GSP
GSP provides industry leading retail solutions that drive traffic, reduce costs, and enhance customer experience. GSP delivers 100% store-specific in-store marketing programs to more than 70,000 retail locations from its four G7 print and fulfillment facilities throughout the U.S. GSP also offers turnkey design, manufacturing and installation for full-scale store remodels and décor refreshes. GSP's award-winning design team supports retail environments, visual merchandising, photography, and graphics. Additionally, GSP's AccuStore® store intelligence technology maintains a single source of accurate site data to help retailers target their growth initiatives to the specific needs of each store. Founded in 1978, GSP's companies include Great Big Pictures and Custom Color, which supply graphics, visual merchandising, and retail execution to leading consumer and retail brands throughout the United States. For more information, visit gspretail.com.
About AccuStore
The retail intelligence software suite from GSP Companies, AccuStore is used by retailers in more than 75,000 stores each month for profile-driven marketing plans. Virtual Store Walkthroughs reduce travel time and expenses for store updates. AccuStore delivers store specific marketing guides to retailers, which reduces waste in their marketing chain and improves their sustainability. Profile-driven execution management handles store audits and task management through a mobile app. For more information, visit accustore.com.
Email: marketing@gspretail.com