GSP Companies Maintain G7 Grayscale Master Certification
Quality production standards support customers' branding
Clearwater, Fla., Sept. 28, 2023 – GSP announced today that their printing and fulfillment centers have achieved G7® Master Qualification in Grayscale, awarded by Idealliance®, a not-for-profit industry group dedicated to guiding print production best practices, specifications, and standards, worldwide. Consistency in print production standards helps GSP customers drive sales through brand consistency across all printed substrates, from multiple printing plants, at different times.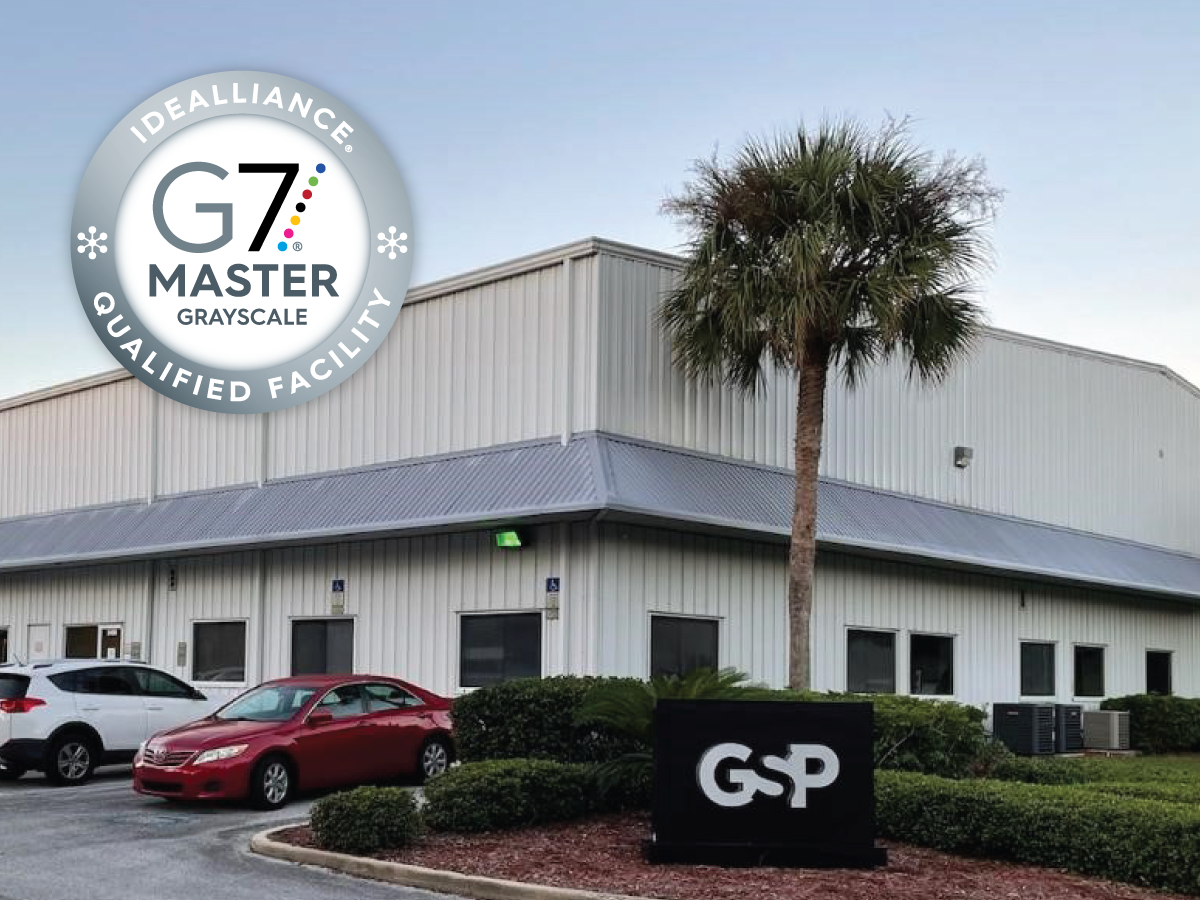 The "Master Qualification" is their highest rating from Idealliance®. Recipients use the most modern technology, techniques, proofing and press controls, and standards required to produce a close visual match from proof to print. In summary, the entire print and production process has exacting standards which must be met at each step.
"GSP invests in our customers' success by maintaining high standards for accuracy in the print process," said Elaine Scrima, Executive Vice President of Operations. "Our finished products reflect our customers' values. It's one important way they make a best first impression to many of their shoppers."
About GSP
GSP provides industry leading retail solutions that drive traffic, reduce costs, and enhance customer experience. GSP delivers 100% store-specific in-store marketing programs to more than 70,000 retail locations from its four G7 print and fulfillment facilities throughout the U.S. GSP also offers turnkey design, manufacturing and installation for full-scale store remodels and décor refreshes. GSP's award-winning design team supports retail environments, visual merchandising, photography, and graphics. Additionally, GSP's AccuStore® store intelligence technology maintains a single source of accurate site data to help retailers target their growth initiatives to the specific needs of each store. Founded in 1978, GSP's companies include Great Big Pictures and Custom Color, which supply graphics, visual merchandising, and retail execution to leading consumer and retail brands throughout the United States. For more information, visit gspretail.com.
Email: marketing@gspretail.com