Tennessee chain deploys tech-based in-store marketing process in 73 stores
Clearwater, Fla., Jan. 26, 2023 – GSP has been selected by Weigel's, the favorite convenience store for residents of Knoxville and East Tennessee, to provide POP marketing and management at the chain's 73 stores.
GSP was selected for the ability to deliver store specific POP to each Weigel's, all located within 125 miles of their corporate headquarters in Powell, TN. Weigel's family-owned dairy business, dates back 92 years.
"Weigel's has built a giant reputation for customer responsiveness and service in their stores, especially in the dairy category where the company has its roots," said Kevin Farley, Chief Operations Officer at GSP. "We're pleased that GSP can help them find new opportunities to share their voice with their shoppers."
"Our shoppers have enjoyed their favorites from the dairy cooler for decades," said Nicholas Triantafellou, Director of Marketing and Merchandising at Weigel's. "They now rely on us for so much more…locally sourced baked goods, fair trade coffee from organic family farms, and freshly prepared meals right from our stores. Conveying these values helps keep our customers returning."
GSP's POP plan for Weigel's includes store specific kits that reduce wasted print materials, shipping costs, and fuel needed in the fulfillment process.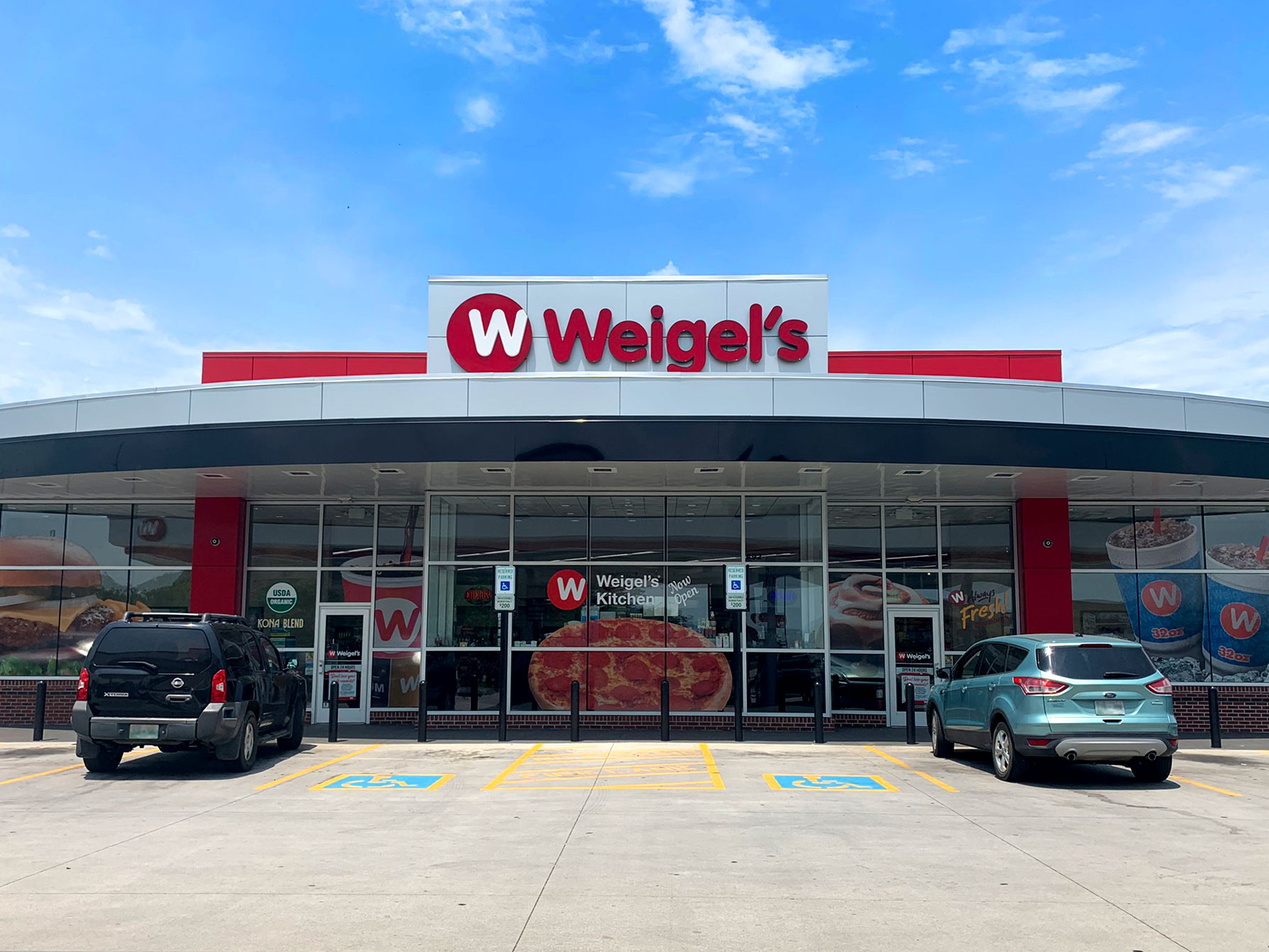 About GSP
GSP provides industry leading retail solutions that drive traffic, reduce costs, and enhance customer experience. GSP delivers 100% store-specific in-store marketing programs to more than 70,000 retail locations from its four G7 print and fulfillment facilities throughout the U.S. GSP also offers turnkey design, manufacturing and installation for full-scale store remodels and décor refreshes. GSP's award-winning design team supports retail environments, visual merchandising, photography, and graphics. Additionally, GSP's AccuStore® store intelligence technology maintains a single source of accurate site data to help retailers target their growth initiatives to the specific needs of each store. Founded in 1978, GSP's companies include Great Big Pictures and Custom Color, which supply graphics, visual merchandising, and retail execution to leading consumer and retail brands throughout the United States. For more information, visit gspretail.com.
About Weigel's
Weigel's is a family owned and operated East Tennessee business. Weigel's operates 73 convenience stores, a dairy, and a bakery. The bright spacious stores represent state-of-art convenience retailing, premium customer service, and locally sourced products. For more information, visit weigels.com.
Email: marketing@gspretail.com