VISIT GSP AT NACS IN BOOTH BC6333
Our new window mural doesn't require an install team. Designed for maximum impact, this display motivates shoppers and lifts sales.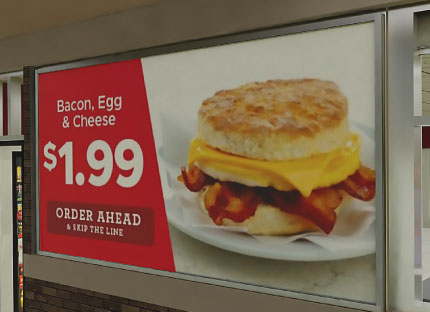 Take a Virtual Tour of our Retail Environments projects, including TXB, the "Chain of the Year," plus Delek and neighborMart.
We're demonstrating transparent monitors and dual-sided displays that integrate brand-right messaging from your workflow into your stores.