HOW TO BETTER COMMUNICATE YOUR BEAN-TO-CUP COFFEE PROGRAM TO CUSTOMERS
August 12, 2021 by Ally Azzarelli – Over the last two years, bean-to-cup coffee programs have become more and more popular within the convenience store landscape. By individually grinding and brewing the beans, these machines promise a fresh, hot cup of coffee on demand.
Putting customers in control of preparing their own brew allows store associates to focus on other tasks. Another positive associated with this innovative coffee service is that it helps eliminate excess waste as described by Kum & Go's senior category manager, fountain beverages, Connie Kelehan.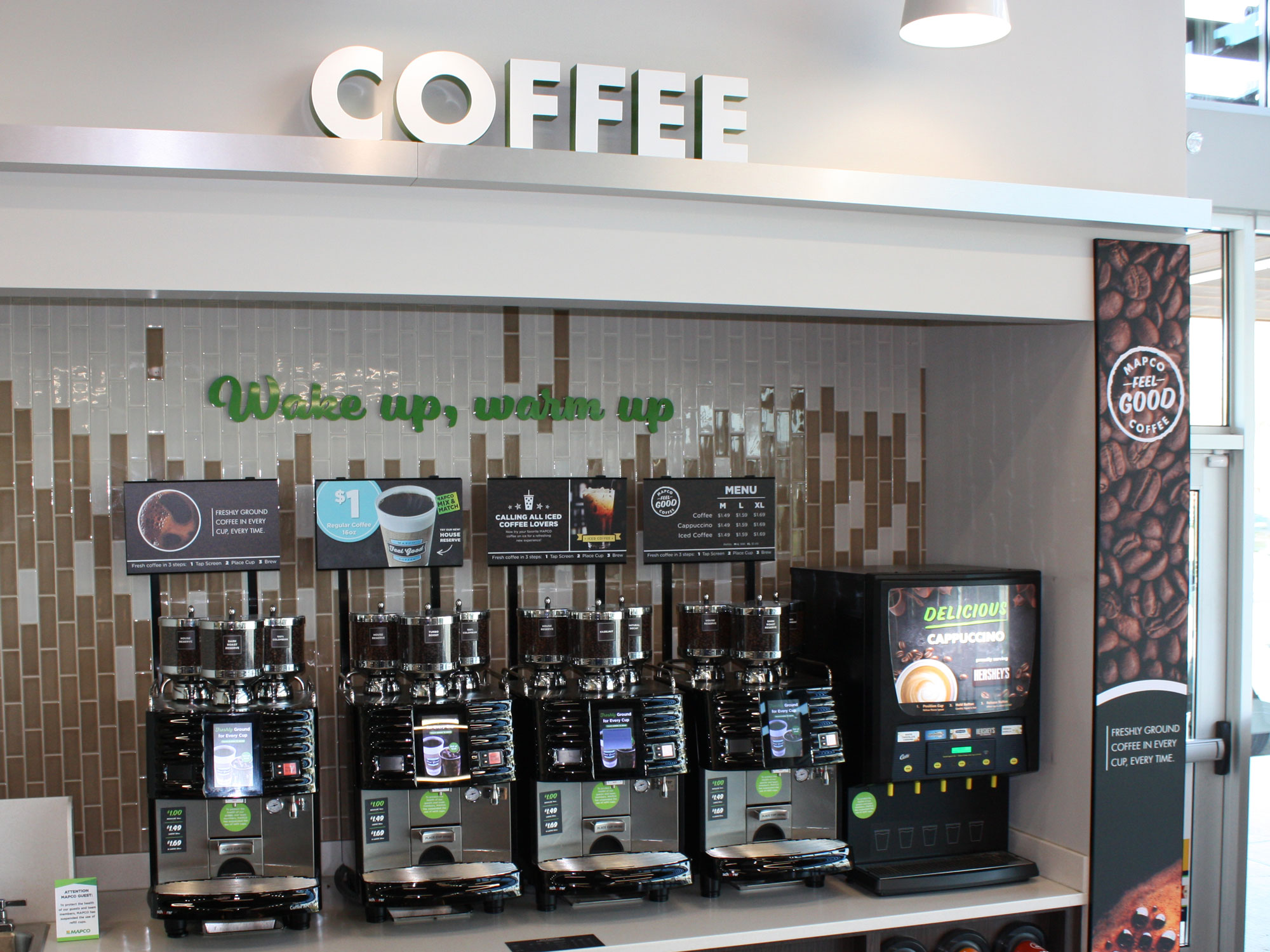 What's not to love. Change Can Cause Confusion
Whenever retailers introduce new technology, such as bean-to-cup coffeemaking to their customers, situations can arise. As with everything new, there's a learning curve. Shoppers may not know how to use the new machines.
Adapting to new tech takes a few go-rounds. From that first time standing in front of a "place your own order" sandwich kiosk or "mix-your-own soda" style machine, everyone has experienced that "What do I do?" or "How do I do this?" moment. Whether it's short on time or other customers lining up, the pressure builds to hurry up and get that order placed. It's uncomfortable and can lead to a negative customer experience and maybe even a missed sale.


How to Create a Better Coffee Making Experience
"A simple way to solve customer confusion is by providing them easy-to-follow instructions illustrating how to use the new machines," suggests GSP Vice President of Design Margaret Sotrop. "Why not create point-of-purchase (POP) instructions written and designed to match the c-store retailers' brand?" added Margaret.
Here are some examples of how GSP's team of design, marketing and visual merchandising experts can help develop instructions tailored to your stores and can even provide the hardware system that houses the signage. This system can be switched up with a variety of messaging anytime and is constructed to fit and work with most coffee setups.


Why Stop With Coffee? More Messaging Ideas
In addition to the new brewers, other programs and equipment may seem slightly tricky to shoppers. Clear communication is the key to creating positive customer experiences.
Consider creating similar how-to or simplified step-by-step signage for the following:
Rewards and Loyalty Programs – you've excited your customer, now make sure they know 

how and where to download apps

, how to earn points or access mobile app offers.
Car Wash – from how to pay to possible 

car wash loyalty programs

, put c-store shoppers' minds at ease as to how to use the equipment or how to earn free future washes.

Curbside Pickup – do customers know the drill for picking up curbside or mobile orders? If not, signage letting them know you need the make and model of their vehicle and how long they should expect to wait, can help.

Providing shoppers with a few simple words can go along way when it comes to direction and keeping the flow of customers moving. To hear more tips and tricks or to get started on signage geared toward assisting your customers, contact us today.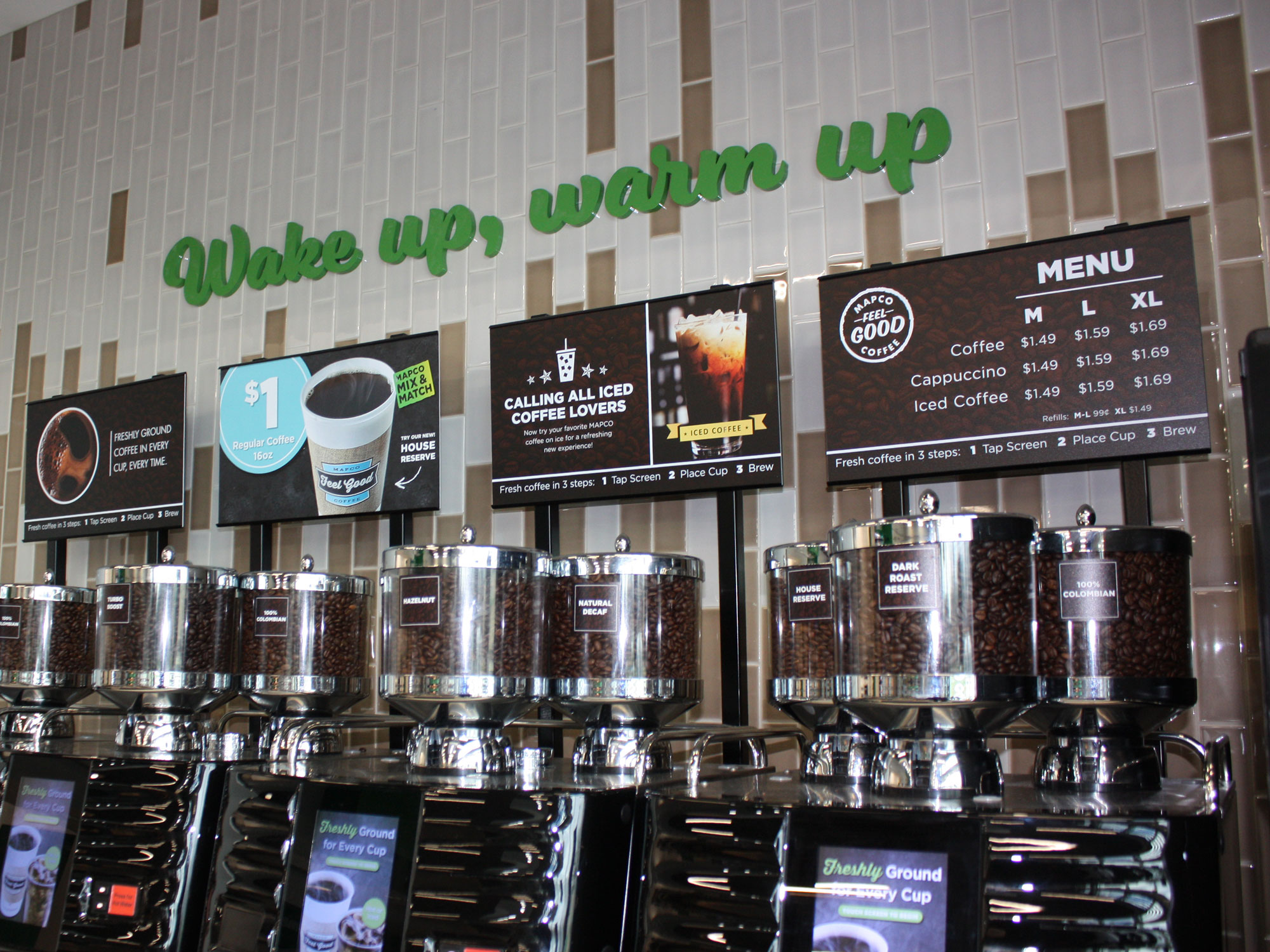 GSP created this easy step-by-step direction with frame kit signage for MAPCO's bean-to-cup customers.

Circle K's program launch included a bean-to-cup iced coffee signage kit and easy-to-follow visual instructions.