How GSP Helps Retailers Meet Their Sustainability Goals
April 20, 2021 BY STEVEN COHEN  – Did you know that Wisconsin is home of Earth Day founder and former U.S. Senator, Gaylord Nelson? It's also home to our SGP-certified Madison operations. At GSP, we understand sustainability means more to you than using recycled paper. We know it's even bigger than reduce – reuse – recycle. It's a way of life. With that in mind, we're doing all we can to help you meet your sustainability goals.
We take the whole life cycle of our products into consideration – from our AccuStore technology that prevents print overages from entering the waste stream to sourcing sustainable graphics. From choosing the most efficient manufacturing and shipping procedures for our specialty retail partners to how we responsibly dispose of waste.
One of the greatest rewards is earning the trust of a retail client who prioritizes the planet and people. Check out this Athleta case study to learn how GSP's sustainability program helped the retailer recycle more than 14K lbs. of marketing materials.
Here are just a few of the daily practices we've put into place as part of our ongoing commitment to becoming a sustainable, green printer: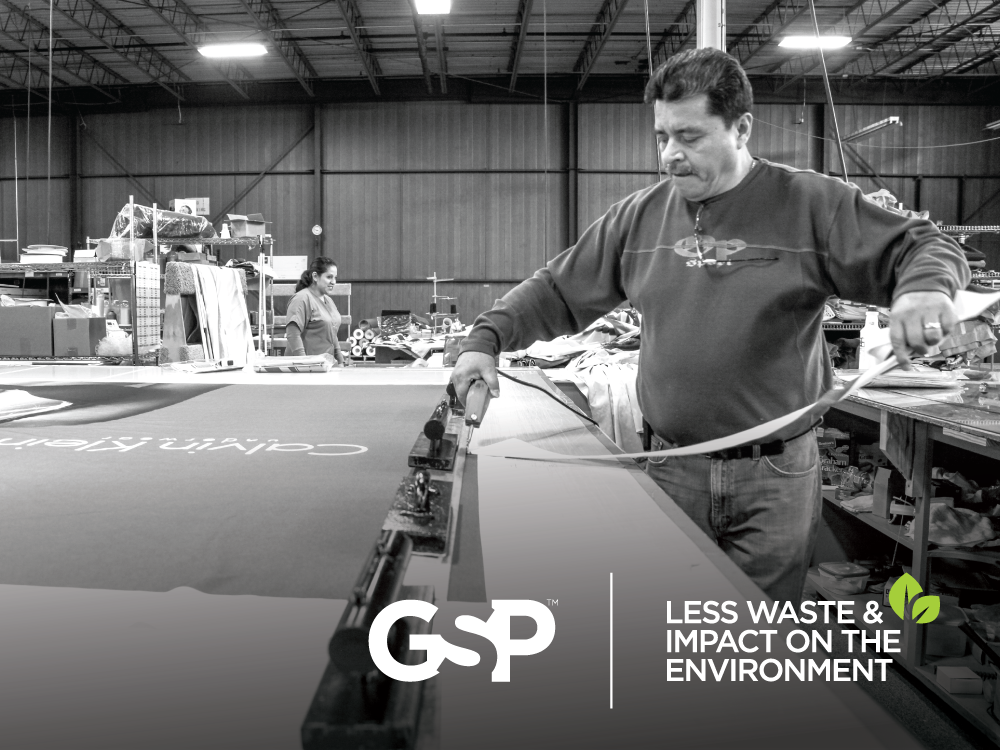 Identify the most efficient use of materials, layout, packaging and logistics by considering end-of-life cycle implications.
Help clients choose environmentally friendly materials and high-yield layout options when possible.
Incorporate environmental, health and safety considerations into equipment and material purchases and use.
Train employees to minimize waste – from accurately estimating purchases through to the proper use of inks, solvents and chemicals as well avoiding over-printing.
We know you're serious about sustainability. Providing you peace of mind is our priority. We're here to help.