Food Photography Photo Shoots From Start to Finish – Part 1
March 5, 2020 by Steven Cohen – Whether you're thinking about a food photography shoot or have already scheduled yours, here are some quick tips on how best to plan and ensure you make the most out of your photo shoot.

Decide Your Photo Shoot Goals
The photo shoot preplanning stage is the time to organize your photo ideas, goals and end use. Now's the time to think about what you want your photo shoot to achieve. Use this time to research and get inspired by ideas to run by your team in the planning stages.
What offerings do you plan on highlighting? Meet with your marketing team and stakeholders to discuss photo shoot goals, new products, seasonal ideas and future marketing campaigns. Think about your marketing calendar. Do you have the images to support it? Does your photo library parallel your brand? Photography is a key element in brand creation. Gathering all these important details are vital when deciding which images to capture.
Keep Art Direction Top of Mind
Preplanning the look of the photographs is critical and there are many easy ways to make that happen. Think about how you're going to use your images and what you want them to look like. Remember how they're composed, lit and styled is an extension of your brand. The stylists and art directors on the set of your photo shoot will understand your product and brand. This team will help you decide on the look of the images and bring your vision to life. It's important that the art director and stylist fully understand how the images will be used as they'll be sourcing different props and helping you select backgrounds for your shoot.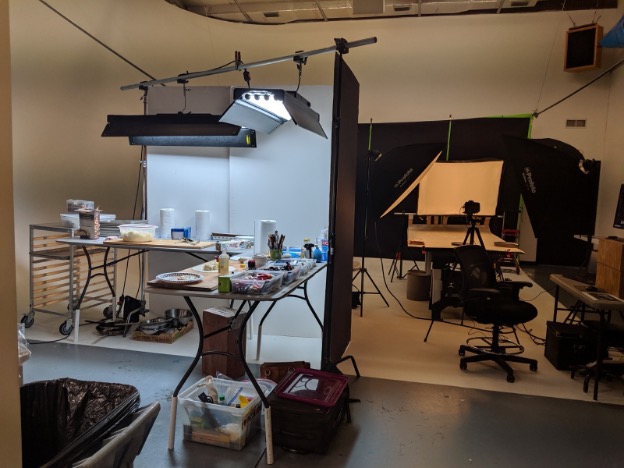 Schedule Key Team Members
Review calendar dates with team members who need to attend the shoot, though try to reserve this for integral personnel. Between the equipment, lights, props, photo crew and stylist – less is more. Consider inviting staff who will add value and provide insight. Approvals are crucial. We prefer having the decision maker on set. However, we also handle approvals electronically – we tailor shoots to our clients needs.
Finalize Your Timeline
When scheduling your shoot, be sure your photo team understands timing – this is imperative. We always want to ensure that we book the talent your shoot needs. Photographers, stylists and art directors' calendars fill up fast, the earlier you get started planning and the earlier we secure the right team, the more successful the shoot will be.
Stay tuned for Part 2 of our Food Photography Shoots blog series to learn how to create the perfect shot list. Thinking of setting up a photo shoot? Contact our team today.