GSP PRESENTS NEW APPROACHES IN THE RETAIL ENVIRONMENTS SPACE AT NACS
Clearwater, Fla., Sept. 27, 2022 – Retail services provider GSP returns to the NACS show in Las Vegas with new concepts in retail environments for a changed landscape in the convenience store sector. Their booth will showcase the latest in digital display installations and technology, along with their expertise in rebranding, category upgrades, and rolling out these renovations across retail chains.
On the convention floor, GSP will demonstrate solutions for retailers when they reach those challenge points that require key decisions. "It's those moments when a retailer discovers a situation where they need help, and don't know whom to ask," said Craig Neuhoff. "We call those a 'Now What?' moment."
"We're seeing transitions happen all across the c-store landscape," says Margaret Sotrop, Vice President of Design. "These legacy stores get acquired, and the new owners say, 'Now what am I going to do to rebrand, innovate and renovate?'"
"'The Now What?' moment happens when a retailer reaches a proverbial 'fork in the road' and recognizes a need," said Kevin Farley, Chief Operating Officer. "Developing a new brand and bringing it to fruition creates a lot of 'Now What?' moments."
Before the convention floors open on Oct. 3, GSP Vice President Craig Neuhoff will moderate a panel discussion titled "Revisiting Store Design for Your Streamlined Workforce" on Monday, Oct. 3 at 9:15 a.m. in Westgate, Ballroom C.
The National Association of Convenience Stores 2022 annual convention is being held Oct. 1-4 at the Las Vegas Convention Center. GSP will be presenting their solutions for retail environment "Now What?" moments in Booth 2063 in the Facility Operations section of the convention floor. They will also be providing demonstrations of the AccuStore retail intelligence software solution, along with the latest in digital display solutions technology.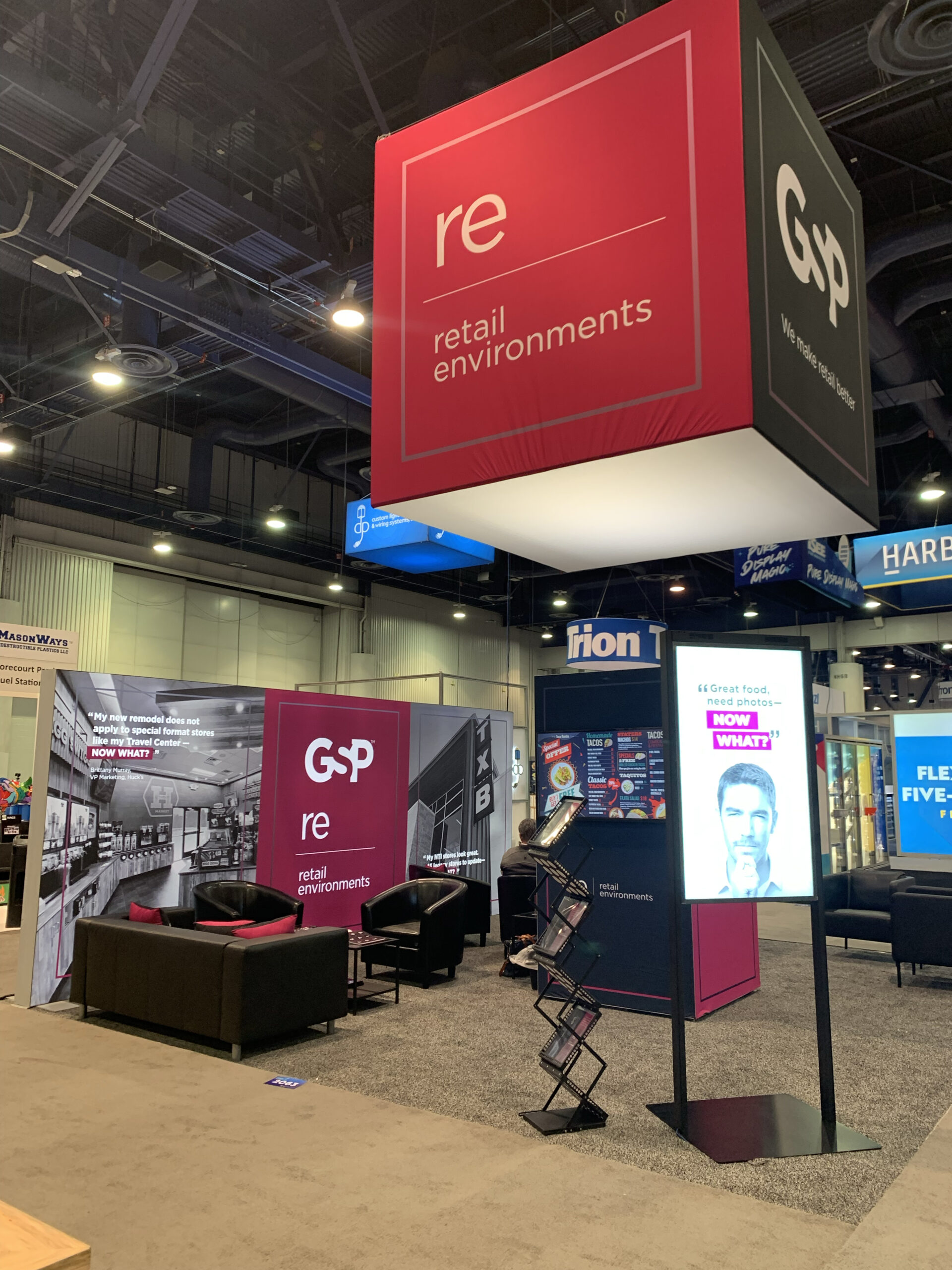 About GSP
GSP provides industry leading retail solutions that drive traffic, reduce costs and enhance customer experience. GSP delivers 100% store-specific in-store marketing programs to more than 70,000 retail locations from its four G7-certified print and fulfillment facilities throughout the U.S. GSP also offers turnkey design, manufacturing and installation for full-scale store remodels and décor refreshes. GSP's award-winning design team supports retail environments, visual merchandising, photography and graphics. Additionally, GSP's AccuStore® store intelligence technology maintains a single source of accurate site data to help retailers target their growth initiatives to the specific needs of each store. Founded in 1978, GSP's companies include Great Big Pictures and Custom Color, which supply graphics, visual merchandising and retail execution to leading consumer and retail brands throughout the United States. For more information, visit gspretail.com.
For more information contact: marketing@gspretail.com