GUEST BLOG: HOW TO DESIGN YOUR STORE EXTERIOR TO ATTRACT CUSTOMERS
July 25, 2019 by Lior Zitzman –The following is a special guest blog from our friends at BigRentz.
For your retail store to thrive in the age of online shopping, there's nothing more important than creating a good first impression. While many retailers focus on renovating their interior design, the exterior appearance of your store can play a critical role in driving traffic.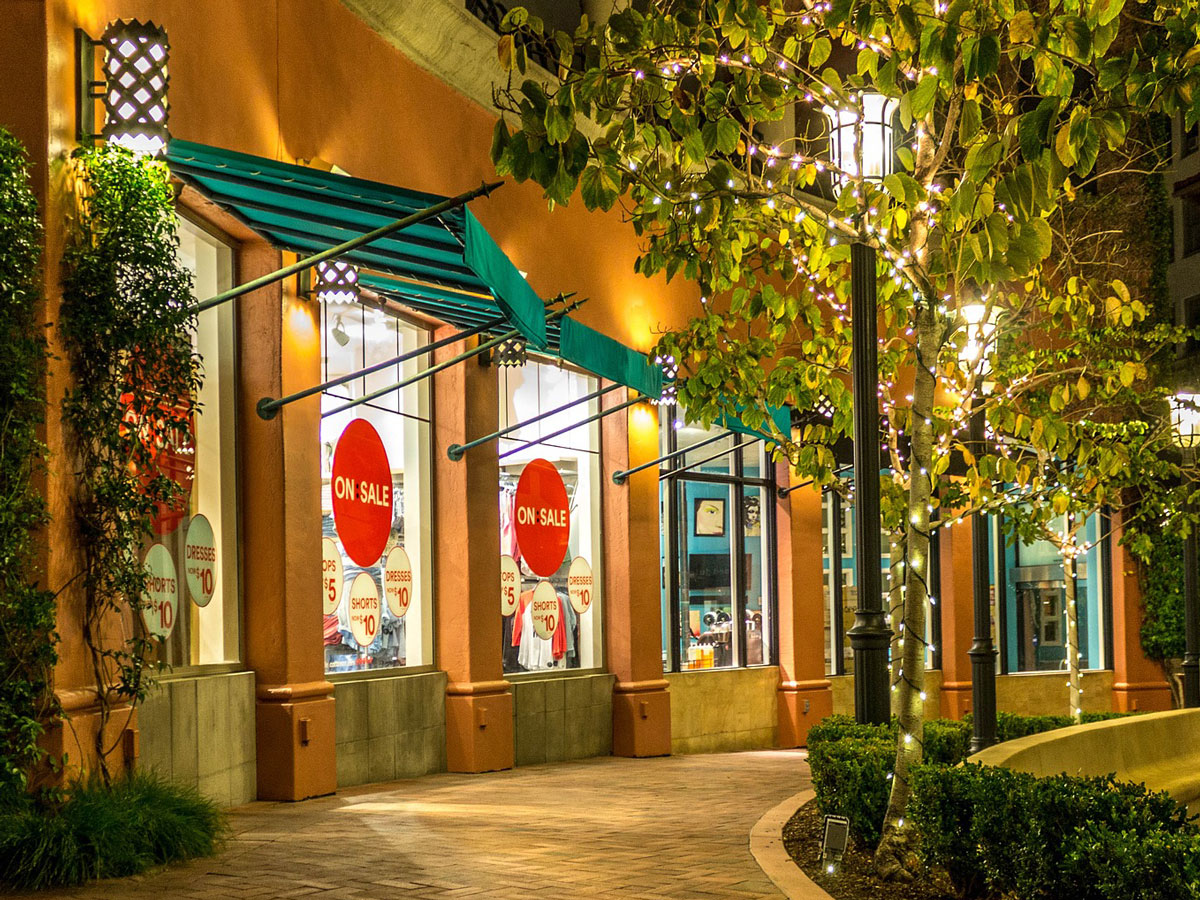 Studies show shoppers are psychologically influenced by a store's curb appeal. According to Morspace, 95% of shoppers based their decision to shop at a store on its external experience. An attractive retail storefront will bring shoppers into your store, increase sales, and establish your brand presence.
To enhance your exterior experience, you will want to pay attention to its accessibility, messaging, and overall presence. There are three main components to consider.
Parking
A well-structured parking lot can make the difference between shoppers driving to your store and opting for another store. While the design of your lot is often dependent on the property, features as pedestrian walkways, lighting, and safety measures can make arriving at your store a more appealing experience.


Store Signage
It's a no-brainer to use signage to hook the attention of shoppers. However, a sign is clear, legible, vibrant, well-maintained, and reflective of your in-store experience will be more effective at piquing the interest of shoppers and influencing their decisions.


Storefront Features
When it comes to storefronts, all the details matter. From clean doors and freshly painted walls to little touches like benches and murals, a store's visual appearance at the entrance is the final gateway before customers enter your store.


For specific science-backed tips on how to optimize your parking layout, format your store signage, and spruce up your storefront, check out the following infographic on BigRentz.
It takes customers less than 90 seconds to form a judgment about your brand. Rather than just creating an impression in-store, why not set the tone before shoppers even step into your store? Retail owners who enhance their store experience will have a better chance of attracting their ideal demographic and converting casual passerby shoppers into loyal customers.


While all the changes we discussed above may not be feasible for your store, even minor enhancements can set your store apart and strengthen your brand. Ready to enhance your curb appeal? Contact the team at GSP Retail today.


About BigRentz
BigRentz is a construction rental company offering equipment solutions to a wide range of industries. They have years of experience in the retail and big-box construction industry and are knowledgeable about project needs and innovations affecting the industry.