BURGER KING'S SUCCESSFUL POP STRATEGY

According to The Motley Fool, Burger King's strategy is to not launch as many products as its rivals but to make "a big deal" out of each launch. "We continue to launch fewer and more impactful products and maintain a balanced approach on menu and marketing," CEO Daniel Schwartz said in 2017.




Food photography takes center stage in all its marketing signage that is strategically placed throughout the property on flags, standees, window banners, menu board callouts and wall posters. Even the napkin holder acts as a reminder. The signage is used to showcase new items or promotions, such as a 2 for $10 Whopper meal.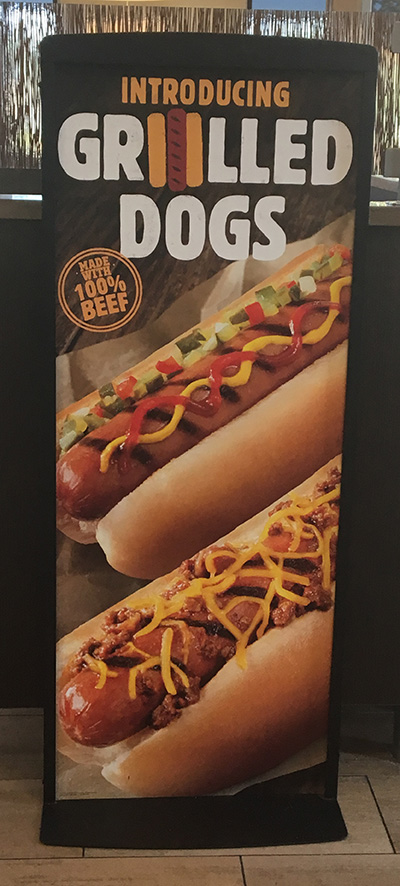 Burger King is also known to use in-store marketing to create a buzz – and not afraid to pull funny pranks. As an April Fool's Day joke, Burger King surprised its meat-loving customers with an "Impossible Whopper" – a plant-based version of the brand's iconic hamburger.
Team up with GSP for all your POP needs. Whether you're looking for store-specific fulfilLment technology that ensures the right stores always receive the right signs, award-winning graphic design or brilliant printing solutions, we've got you covered. Contact us today.