Beer is Hot in 2012
Rev up your beer selection, sales are sure to follow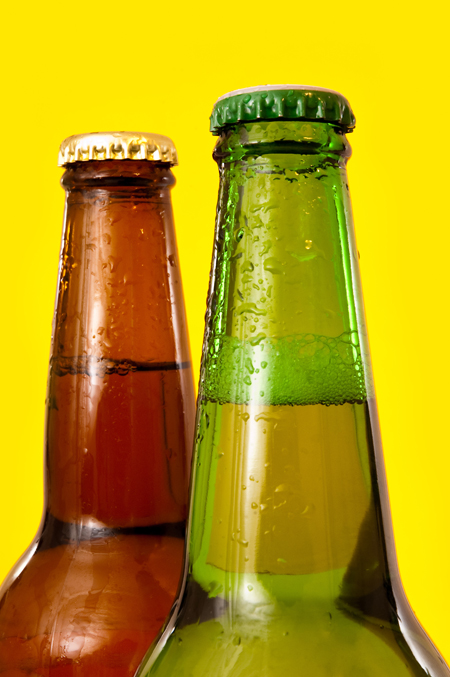 Beer is all the rage these days and is growing increasingly sophisticated, while wine takes the peasant road of becoming more mainstream.
In a recent Rmgt Magazine article, Andrew Freeman, who heads a high-end hospitality agency and when asked about 2012 cocktail and beer trends, said "people are wanting the best experience for the price. That means paying more for something that is truly unique. People want something that is different, that they can't get everywhere."
2012 beer trends:

Specialty Beer Releases Increase
It is quite funny how beer prices are creeping up for the specialty beers, but beer people don't seem to mind, they pay for it especially when it's RARE or limited.
Vintage Beers
Vintage beers are coming of age, and are being asked for at bars and restaurants, and appearing on retail shelves. What makes 'vintage' beer age-worthy? According to vintage beer review by Chris Shanahan, the biggest element is the bottle conditioning process – where a secondary fermentation produces carbon dioxide and absorbs oxygen. This in turn reduces oxidation of the beer. Subsequently the high alcohol, opulent malt flavors and assertive hopping tend to mask oxidative character that might show more in a lighter beer.
Craft Beer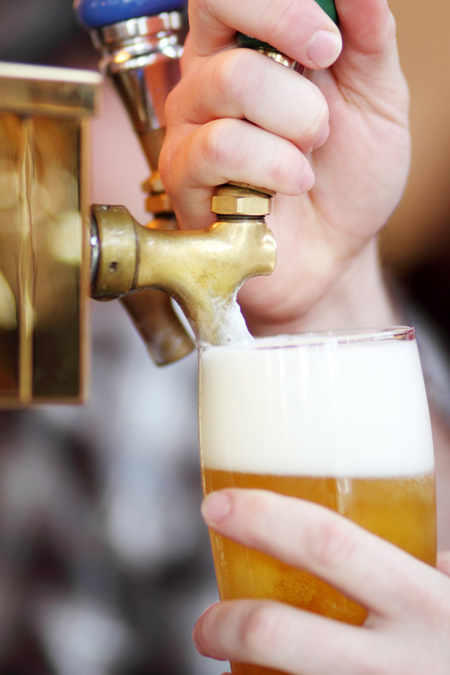 Craft beers are up 15%. Consumer interest in more flavorful beverages has led to the rise of craft beers. Craft beer selections are continuing to expand at many c-stores and grocers. Walmart announced recent plans to up more space on its shelves to have a larger craft beer assortment. Some stores have even started contract-brewing their own private labels, such as Harris Teeter's recently introduced Barrel Trolley. One Piggly Wiggly grocer in Myrtle Beach added a Growler Station where you can bring home a growler, a 64oz glass jug, of craft beer on tap.
A recent issue of Single Store Owner highlighted the Super Deli Mart convenient store in Seattle, who tapped into the niche market by offering craft beer tastings in the store. The store is licensed as a restaurant since it sells cold sandwiches, allowing him to serve beer on tap. A different brewery is featured each week and on tap for sampling - right in between the aisles of energy drinks and bags of chips. Consistently going through 15 to 20 kegs per week, Chung estimates sales have risen 300 percent in his three years of ownership.
Beer pairings
We have all seen menus offering wine pairings, but this year in restaurants, expect to see more beer pairings. The choice and diversity of beers today from light lagers to heavy stouts has created increased interest in cooking with beer, and pairing it with food.
Mobile Bars
With the recent popularity of food trucks growing at the rate of it was only a matter of time before drinks tested out their drive.
Cocktail trucks are slowly beginning to rove streets. The Leblon Cachaca Caiprinhas Truck has multiple locations nationwide, and the BrewTruc rolls around San Francisco.
These cocktail and beer trucks serve primarily as promotional vehicles to promote a brand at parties and special events. But where it's legal, they have the potential for doing quite well.
In an effort to expand beyond its well-known coffee, Starbucks is even planning to sell beer (and wine) in some of their cafes this year.
Other beer trends include breweries that add fruit to beer. The category of beer just gets more and more interesting. What could be next… adding vegetables or vitamins to beer?