3 Ideas to Boost Summer Beer Sales
Create a Beer Cave Destination and Incorporate Mix & Match 6-Packs, Impactful POP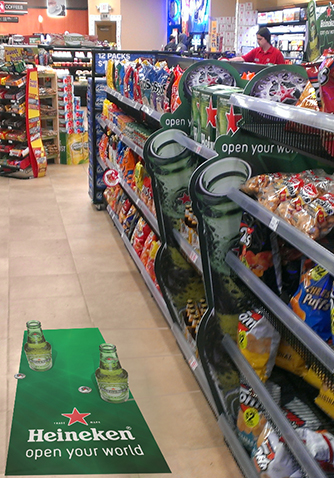 With summer and beer season upon us, here are some innovative POP ideas that will best capture the beer customer's attention, help drive traffic to your beer displays and encourage repeat business all summer long.
1) AISLE INVADERS / 3D FLOOR GRAPHICS
Drive traffic to non-refrigerated beer displays with a header, aisle invaders and floor graphics featuring 3-D photography. Aisle invaders designed and produced with large contour-cut beer bottles and combined with graphics that use special photographic techniques that make the product appear to "pop out" of the graphic creates impact and improve visibility.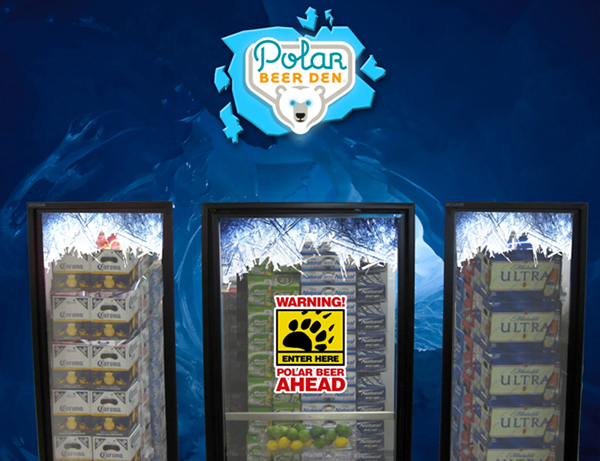 2) BEER CAVE DESTINATION
Make your beer cave a destination with strong in-store branding. A brand-appropriate name for the destination and strong decorative graphics will make customers think of your beer cave as a destination rather than as merely a convenience. Use inviting signage inside and outside of the store to increase visibility and entice customers to visit the beer cave.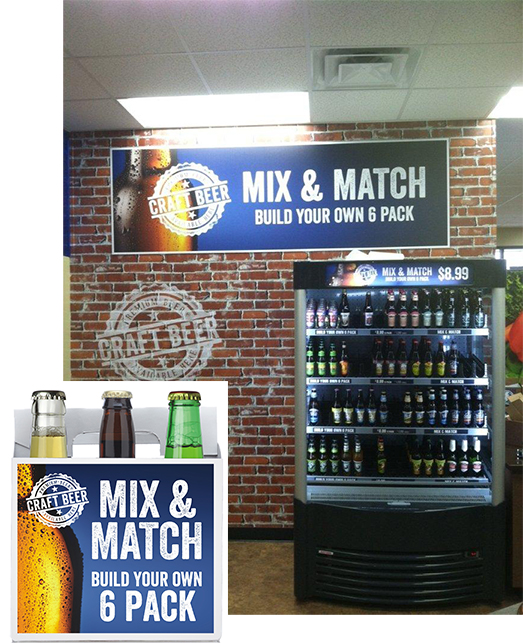 3) MIX & MATCH SIX PACKS
Incorporating a mix and match six pack area is a convenient way for customers to make their own 6-pack of beer, and will also encourage 6-pack sales when the customer had intended on buying just one. It's also a great way to feature and sell a wide variety of local and regional craft beer—and gives the customer the opportunity to try up to six different beer brands in one 6-pack.
Utilize these impactful POP ideas to drive traffic to your beer displays and increase summer beer sales. Cheers!