As COVID-19 mandates start to lift and parks, beaches and businesses reopen, traffic in your stores is sure to pick up. During this post-pandemic period, it's important for retailers to reconnect and engage with customers as well as ease their minds. Here are some simple ways to provide a warm welcome back.
Reiterate Your Cleaning Regimen
Keeping your stores clean remains critical. Create signage letting shoppers know that you're continuing to do all you can to protect them from germs. Provide details covering your process for sanitizing high-touch surfaces, updates to your HVAC filters or any other steps you're taking to keep them safe.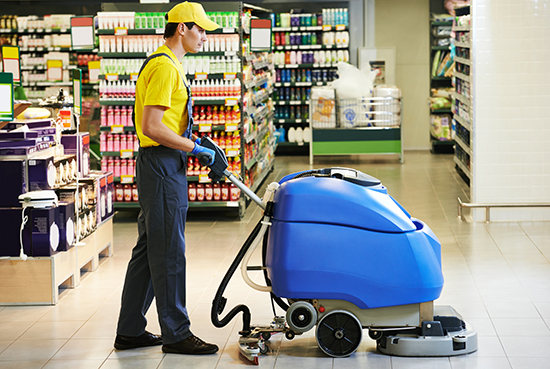 Dmitry Kalinovsky/Shutterstock.com
Revisit Your Pricing
Shoppers are the first ones to notice prices increasing and with many of your customers seeking employment opportunities, now's the time to consider lowing prices and providing special offers. Customers have become more aware of pricing on items such as eggs, paper products and cleaning supplies. Why not point out that you have recently lowered your price or provide discounts where possible. A "Welcome Back Bonus Sale" is a great way for fashion retailers to move stale or old inventory as well as help customers save.
Share What's Changed
Let customers know if anything is different about your stores by creating signage, social media graphics or emails. Make sure you update your website, social platforms and Google listings and consider contacting the press.
For newly reopened stores – maybe you now have senior hours or new hours, it's imperative your customers know about these new hours.
C-store or QSR retailers – maybe you've reopened public restrooms or resumed self-serve beverage areas. Keep customers in the loop.
If beauty and fragrance testers and food and beverage samples have been removed from your stores, make sure to tell customers that these try-before-you buy items will return once the dust settles. Right now, their health is key.
Are there limits on how many customers are allowed into your stores? Have purchasing limits on grocery items such as paper towels, eggs and milk been lifted? Let the public know.
Reward Loyal Customers
Maybe you're a clothing or beauty store retailer just reopening your store. Your shoppers continued buying items online, reward them with a special "Welcome Back In-Store Offer." For grocery, c-stores or QSRs with shoppers who have avoided physically entering your stores, but actively ordered delivery, think of unique ways to thank them for their loyalty through signage and special discounts.
Keep Doing What You're Doing
NACS reports, "The number of online orders for at-store, curbside pickup by customers jumped 208% between April 1 and 20 compared to a year earlier." With that in mind, continue enhancing curbside pickup. Perhaps add permanent curbside signage or extend this to include onsite or on-lot delivery to customers' cars.
Keep promoting the use of delivery and payment apps as well as find ways to innovate and better the experience. Grocery store retailers saw a dramatic rise of 160% and 218% in the number of grocery delivery apps downloaded during the COVID-19 outbreak. All retailers saw online delivery surge 82% a week after stay-at-home orders came.
Jason Gardner, founder of payment processor Marqeta, told Bloomberg Markets that since the pandemic began, contactless payments increased ten-fold. "I believe that because of the coronavirus, people are going to move more to contactless." If you accept mobile payments in your stores, consider creating incentives or exclusive rewards if you aren't already. Make sure your stores' technology continues to support contactless payment.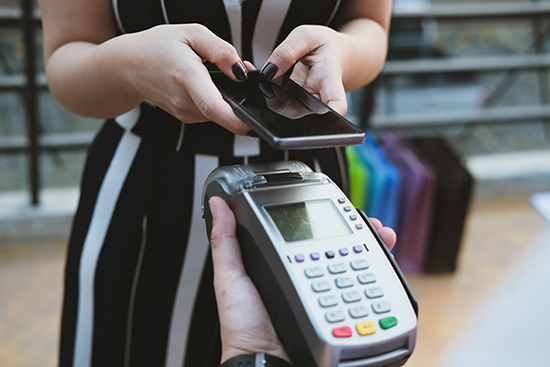 88studio/Shutterstock.com
We understand these are uncertain times, but there are so many innovative ways to welcome back or reward your customers. GSP's retail marketing experts are available to discuss new ideas. Feel free to reach out to your account manager directly or contact us.