Last week, NACS sent a letter to the Department of Homeland Security urging the agency to designate convenience stores, their suppliers and distributors as critical businesses during the COVID-19 pandemic. Convenience stores and grocers are doing whatever they can to help support customers, especially those on the Coronavirus front lines such as first responders, police, military personnel and medical workers.
Special Offers for Special Customers
You may have noticed some of your local businesses stepping up and providing free or discounted meals or beverages to customers in the medical field. Texas burger chain, Mighty Fine made headlines for providing free takeout meals to police, paramedics and medical workers in uniform. Participating Dunkin' and Circle K stores are offering free hot and cold beverages to health care professionals for a limited time.
To support our first responders and health care workers on the front line, we are offering FREE coffee for those workers beginning today until 3/31! Redemption is easy–visit any participating Circle K and show a valid ID. pic.twitter.com/U1CFsJOv95

— Circle K Stores (@CircleKStores) March 18, 2020
Making Your Message Memorable
Make sure your special offers are visible to first responders and medical workers just purchasing fuel. They may not need a coffee now but can always stop by on their way to work tomorrow as well as spread the word to their coworkers. Create clings or signage for your front windows. Customers will most likely take a photo of your sign and share it on their social media pages.
Keep Them Moving
Looking for new ways to honor local first responders and health care workers? The following are some ideas to help keep these customers moving during this difficult time.
Offer lunch discounts or free beverage with purchase
Create a Fast Pass for helpful heroes allowing them to get in and out faster
Provide free delivery to area hospitals, sheriff's offices, firehouses and more
We're all in this together. If you'd like us to brainstorm or develop additional promotions geared toward first responders or medical workers, please let us know. We're your partner and are here for you during these challenging times and always.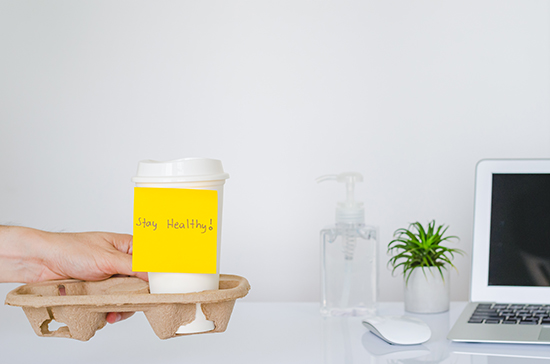 Baramyou0708/Shutterstock.com
Feel Good News
In addition to helping first responders, see how retailers are helping senior customers and families, as well as assisting their employees during the COVID-19 crisis.