With COVID-19 on the minds of most Americans, a recent study from Longwoods International found that 82% of travelers polled had changed their travel plans for the next six months. Although families wouldn't mind a change of scenery, they're most likely to opt for daytrips to area beaches or parks or weekend getaways closer to home.
With all of the new changes you've had to make within the last few months due to new coronavirus mandates, are your stores ready for possible road trippers? In case you missed it, be sure to visit part one of this two-part blog series.
How Clean Are Your Bathrooms?
As retailers, you know clean and neat stores are successful stores, but a clean bathroom is everything. According to a 2019 summer travel survey conducted by Gas Buddy, 40% of travelers fear needing to use the restroom, but not knowing where to find a clean one. Be that store with the clean bathroom! Coronavirus-concerned customers will want to know your bathrooms are sanitized and scrubbed every 30 minutes. Make sure cleaning schedules are visible and consider using task management to keep team members focused and accountable.
Are Your Stores Well Lit?
Well-lit stores, both inside and out, are welcoming stores and help shoppers feel safer. Out-of-towners unfamiliar with your store will be more inclined to visit if forecourts and interiors aren't dark. Proper lighting also helps signage and products stand out. If unable to invest in new lighting, encourage team members to replace missing bulbs and check that lighting is always functioning properly.
Can Shoppers Easily Find What They Need?
It's smart to spotlight and group desired items for stores located in destination or tourism hot spots. For example, if your store is near a beach:
Keep essential beach-related products such as flip-flops, Styrofoam coolers, suntan lotions, and aloe near endcaps.

Promote your stores' offerings with interior and exterior signage and unique visual merchandising graphics.

Offer appropriate or discounted bundles such as a branded cooler, ice, beverages, subs and snacks to possible picnickers or beachgoers.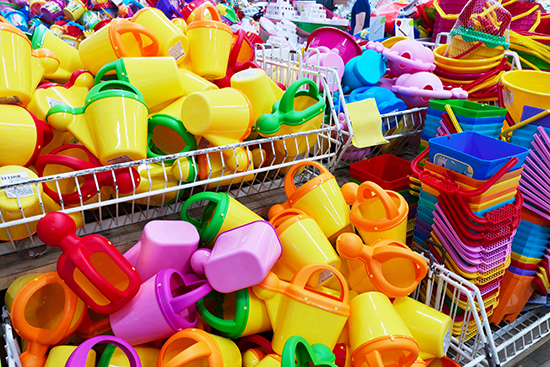 Andrii Spy_k/Shutterstock.com
Looking for additional ideas for retail marketing, signage, visual merchandise, category refresh, affordable store remodeling, or store intelligence? Reach out to our retail experts help you create successful in-store strategies.