The Execution Challenge
Making your Marketing Plans a Store-level Reality
GSP explores strategies for closing the gap between the head-office marketing plan and store-level execution in this three-part series—to prevent bottom line profit from slipping through that gap. Part One outlined how better execution starts with better store-level data.
SEE: The Execution Challenge - Part 1 of 3: Closing the execution gap with better data
In Part Two of this series, we outlined how to improve execution between the marketing team and the field.
SEE: The Execution Challenge - Part 2 of 3: Closing the execution gap with better store-level communication
Part 3: Closing the execution gap with better tools for proactive monitoring
Perhaps one of the biggest opportunities for retailers to close the gap between "marketing vision" and store-level reality is to better leverage insights gathered in the stores themselves.  Store walks reveal the challenges that store associates face in executing the marketing plan and provide invaluable insights into the shopping experience created by the brand.  But too often the insights gathered on these store walks are lost.  Emails citing issues can be easily overlooked as inboxes become cluttered.  And photos gathered in the field are often stored in data silos (such as personal smartphones) or in difficult to search shared drives.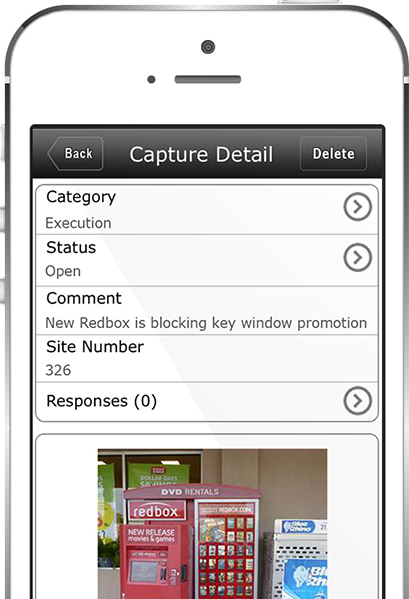 Below is a list of monitoring tools and key practices retailers can implement to better manage these insights and ultimately improve execution:
1) Utilize mobile insights to capture key store-level information.
Leverage your team's store visits. Ensure that they have a site profile management app on their smartphones to use for quick site profile data verification and updates while in store as well as real-time sharing of site-level observations and photos through automated email notifications.
SEE ALSO: AccuStore™ mobile app allows your field team to track their store visits
2) Monitor the amount of time you spend in stores.
Most retailers use their field visits to score each store's performance.  Consider keeping score of the head-office team's efforts to understand the stores.  Set targets for the number of stores that above-store personnel should visit and track progress against those targets.  Track the number of "check-ins" made at each location to determine whether the head-office team developing the marketing strategy is getting input from the entire network.
SEE ALSO: Leveraging AccuStore to maintain your SiteIQ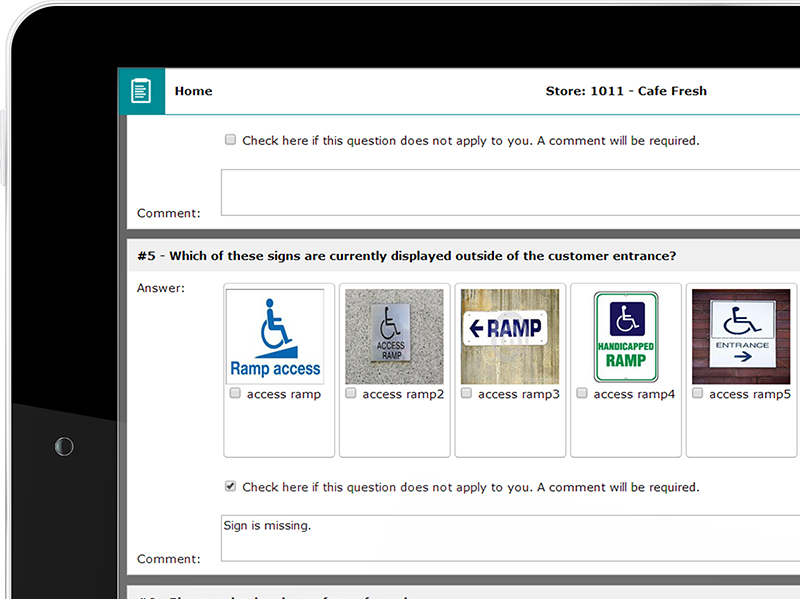 3) Collect quick updates from the field using online surveys.
In the past, retailers used phone calls, mass emails and spreadsheet questionnaires to collect updated information from the field. Compiling this information took time, resources and focus away from the customer, and analyzing the data from a variety of formats was complicated.
Today there are online survey applications you can use to create and distribute surveys to each store to gather the site intelligence you need quickly and economically. You can also visually confirm the accuracy of your responses with a simple photo to help raise the bar on execution and compliance audits. The online surveys can sync with your database to eliminate the tedious compiling of manual data into spreadsheets.
These instant surveys can help you monitor local market conditions and base your new pricing, service offering or promotion on detailed market facts. This information will also help your organization build its projections quicker, based on having a clear picture of how the marketplace or even weather conditions may affect a rollout.
SEE ALSO: Online Surveys are a cost-effective alternative to collecting store data
Utilizing these better tools and best practices for ongoing proactive monitoring and site profile management will close the "execution gap" between what you think is happening and what is actually happening in stores. Having instant access to accurate, store-level data and real-time insights from the field will help streamline budget planning, eliminate waste and enable flawless store-specific retail execution.