The following press release refers to the GSPSurveyor™ application, which was rebranded as AccuStore™ on July 1, 2014.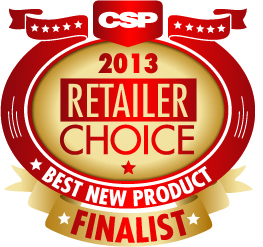 Clearwater, FL, October 29, 2013 – GSP, a leading provider of retail services, announced today that their site profile management platform GSPSurveyorTM has been selected as one of the three Technology-Software/Services finalists in the CSP 2013 Retailer Choice Best New Product contest.
The contest highlights the best new products in numerous convenience retail categories that show innovation and uniqueness. There are 12 total categories and 28 subcategories. There are three finalists in each category, nominated by retailers and suppliers over the past year. Winners will be announced in the December 2013 issue of CSP magazine.
GSPSurveyor™ enables retail chains to collect, store, update and share store-specific data including photos, competitor details, capital equipment, building features, merchandise offerings and displays. Retail executives use GSPSurveyor™ and the mobile app to understand the factors that impact store performance, at the site level. Some of these factors include the local competitive environment, the appearance of the store, and the execution of in-store advertising and promotional programs.

"We are pleased that GSPSurveyor™ has been nominated by our retail customers and is now a finalist in the contest," said Kevin Farley, VP of Marketing and Technology. "GSPSurveyor™ greatly improves a retailer's ability to monitor and maintain site specific data and ensures that every site profile is always accurate. The improved user interface, new analytics and location-based task management features for both the web platform and mobile app improve usability by Operations and Marketing departments of leading retailers."
About GSP
We provide retail branding and marketing services with a focus on site-specific execution to help transform our customers' growth strategies into store-level success. We provide the lowest cost POP program available by ensuring stores only get what they need and nothing more. And, we help create an amazing in-store consumer experience and provide the tools to help execute it - store by store. For more information, visit gspretail.com
Contact:
Email: marketing@gspretail.com
Voice: 727-532-0647 ext. 5883