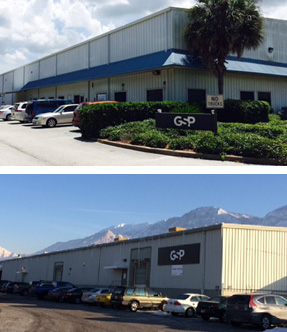 Clearwater, FL, October 7, 2015 – GSP, a leading provider of retail services, is proud to announce that it has achieved G7® Master Printer qualification status for the sixth consecutive year. GSP was awarded G7® certification for screen and wide-format digital printing, a status achieved only by an elite group of print service providers worldwide.

G7® has become known as printing's leading standard for achieving gray balance and visual similarity across print processes as set by Idealliance®, a not-for-profit industry group dedicated to guiding print production best practices worldwide. G7® Master status is granted to facilities using the most modern technology, techniques and controls to calibrate imaging devices across multiple production runs for the highest consistency across all substrates.

"Our commitment to the G7® method is one more way that we can assure our clients that their work will always be produced with amazing color consistency to exceed their high standards and the highest quality printing industry standards," said Elaine Scrima, GSP's Vice President of Operations.
ABOUT GSP
GSP helps consumer-facing businesses transform their growth strategies into store-level results. Our site intelligence software optimizes planning and enables flawless store-specific retail execution. Our survey services ensure that retailers know the details of every store to improve capital expenditure decisions, store understanding and store support. Our design team provides award-winning food photography, foodservice graphics and industrial design solutions tailor made for retail results. And our point of purchase management team leverages expertise in design, production, fulfillment and data management to maximize return on in-store marketing efforts. We make retail better. For more information, visit www.gspretail.com.

Contact: Marketing – GSP (Email: marketing@gspretail.com, Voice: 727-532-0647)