Changeable Signs = Time and Money Savings + Faster ROI

""We're very pleased with the retail solution GSP provided. Not only did it save us money and enable us to invest in other areas, but it also gave us a competitive advantage by routinely being first to market with price changes, and provided us with a fast"
Scott Huggins
Marketing Category Manager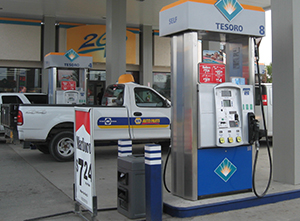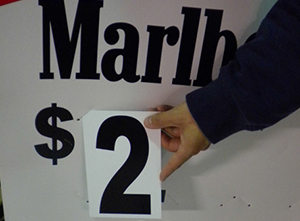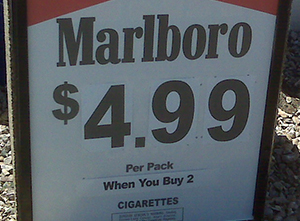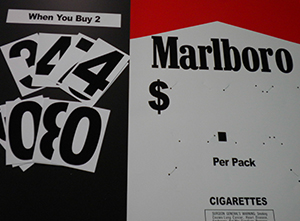 The Client
Tesoro is an independent refiner and marketer of petroleum products that operates, through its subsidiaries, seven refineries in the western United States.
The Challenge
Tesoro was spending heavily on cigarette advertising. They were utilizing POP signs with a Marlboro promotion on the pumps, building, windows and trash cans that were all printed new every month when a price change occurred, which at times was multiple times in one month. This was a waste of their POP budget on items that were needed but not always strategic to growth.
The Solution
GSP delivered a solution to Tesoro's retail challenge by providing the stores with changeable at store level signs, which looked exactly the same as their current POP signs but the numbers were now interchangeable. Stores were provided with number insert or decal kits so that they could quickly change the numbers at the store level whenever a price change occurred, instead of having to reprint each sign.