Store-specific marketing and sign placement guides provide the exact marketing and operational information each specific store needs to carry out your strategy. In addition, our store profile management mobile app provides the store-level visibility needed to ensure proper execution and enable faster rollouts.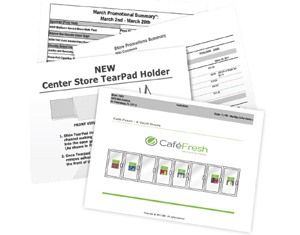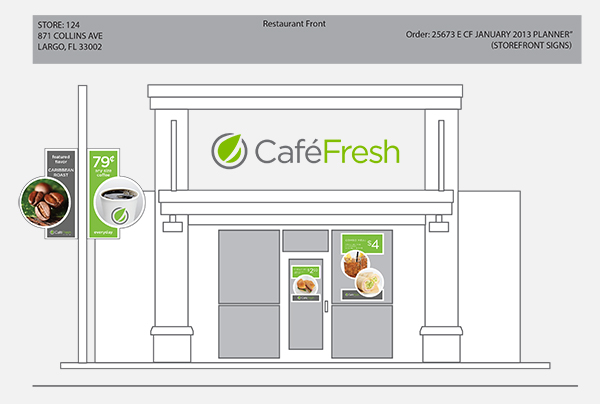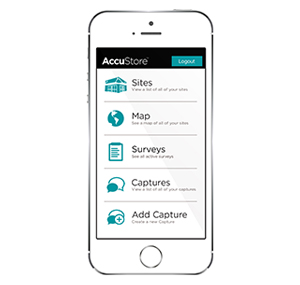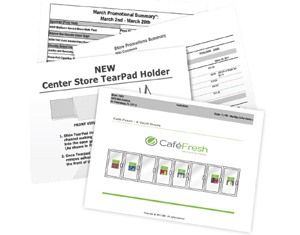 Store-specific Marketing Guides
Store-specific marketing guides eliminate confusion for your store managers by supplying marketing and operational information that's tailored to their specific location. This gives your stores precisely the information they need to execute well and nothing more, so you can increase the accuracy of your marketing efforts.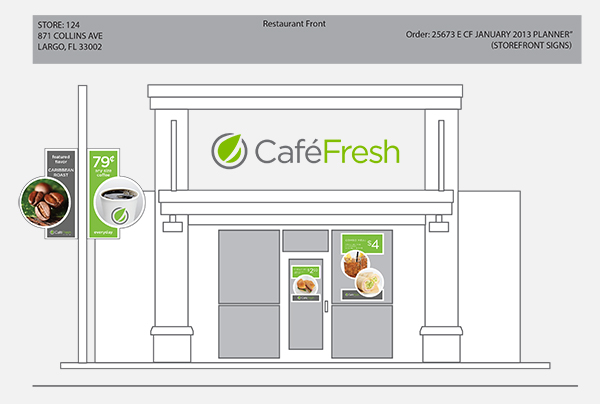 Store-specific Sign Placement Guides
Utilize the guide's illustrations to ensure easy sign placement in store. It automatically renders the exact location each promotional sign should be placed in the store. Your guide also becomes a store-specific blueprint for executing your POP strategy.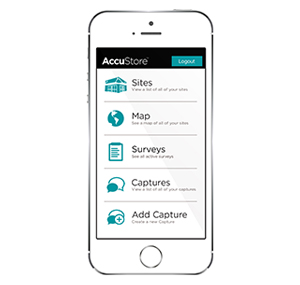 AccuStore® Mobile App
The AccuStore mobile app allows you to share what's happening in your stores, so your store personnel can focus on your customers. Check-Ins allows your field team to track their store visits and receive pushed tasks while they are on-site, ensuring that all of your sites are getting the proper attention. You can also submit Captures via the mobile app to initiate immediate actions based on field observations and photos.